By Chris Stonor
The sport of cricket has over one billion fans globally and India constitutes 90 percent of that figure, according to recent market research conducted by the sports overseer the ICC. Cricket is a part of the Indian lifeblood.
Therefore, the country's media are constantly looking for new ways to freshen up the public's viewing of a televised cricket match and The Board of Control for Cricket in India (BCCI) has received permission to use drones to capture new angles of India's 2021 cricket season after The Ministry of Civil Aviation (MoCA) and the Directorate-General for Civil Aviation (DGCA) granted the BCCI a conditional exemption, reports cricketnewest.com.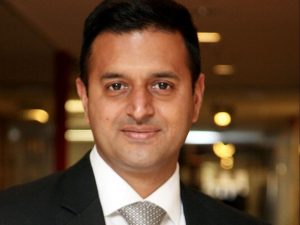 Shri Amber Dubey
Shri Amber Dubey, Joint Secretary for the Department of Civil Aviation, commented, "The drone ecosystem is developing rapidly in our country. Uses range from agriculture, mining, healthcare and disaster management to sports and entertainment. Granting this permit is in line with the Government of India's goals to encourage the commercial use of drones in the country. We hope to receive the permits by March 2021."
He continued, "Drone footage will provide live aerial footage of a match alongside the surrounding area, to take broadcast quality and viewing enjoyment to the next level."
The drones can be deployed during broadcast games and will be trialled until the end of the year under the auspice of India's Digital Sky Platform. To ensure that the drones are used safely, they have to follow a series of strict regulations.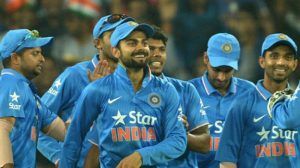 Virat Kohli and Indian Team
For example, the BCCI must obtain approvals from the Department of Defense, the Ministry of Interior, the Indian Air Force and the Airport Authority prior to every cricket match that uses the drones. The craft may only be flown by certified operators and regularly checked for airworthiness.
These rules are to make sure the fans' safety and privacy is ensured, so that the drone cannot zoom in on and even crash into people. The craft must also have a fireproof license plate in case something goes wrong. If any member of public is injured, the exemption will be immediately void and wrongdoing will be enforced.
Drones are being used to capture new visual perspectives of a growing sporting  list today. These vary from motor racing and golf to horse racing and now cricket.
Visual presentation
https://www.youtube.com/watch?v=hiruH3rm_BE
https://www.youtube.com/watch?v=7CB74RER5Qg
https://www.youtube.com/watch?v=fv7dc64z7Zo
(News Source: https://cricketnewest.com)
(Top Photo: Ajay Parthasarathy)