By Chris Stonor
How about this for a different perspective on the eVTOL industry? Reed Smith, a law firm with over 1,700 lawyers in 27 offices around the world takes a look at vertiports and asks whether the 'Flying Taxi' infrastructure side is a good investment for the future. Regular writer, Ashleigh Standen, who specialises as a legal advisor for the aviation market, ponders the matter.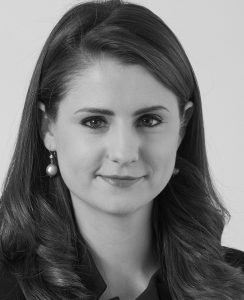 Ashleigh Standen
This article (see link below) is well-researched and offers important information. For example, the cost structure of the three primary types of vertiport.
'Vertihubs', being the largest and most complex variation, as a standalone structure including multiple spaces for take-off, landing and parking, maintenance and potential retail facilities, costing an estimated USD6 million–USD7 million to construct and USD15 million–US17 million annually to operate.
'Vertibases', which could be newbuilds or fitted onto existing rooftops, and would have about three spaces for take-off, landing and parking and maintenance. These would cost an estimated USD500,000-USD800,000 in construction and USD3 million–USD5 million annually to operate.
'Vertipads', being the smallest of the varieties. Like vertibases these could also be newbuilds or retrofits, with a single take-off and landing space and limited space for parking or maintenance. These are estimated to cost USD200,000–USD400,000 in construction and USD600,000 – USD900,000 annually to operate.
Unsurprisingly, Duncan Walker, CEO of Skyports, is quoted. Standen writes, "Walker forecasts movement in the next 12-18 months, predicting that 'private equity investors will come first and once the infrastructure proves its steady revenue streams, lower risk investors such as pension funds will come into play in a very big way'".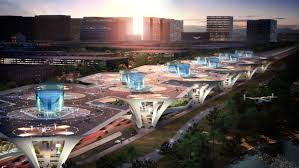 She goes on, "With purpose-built vertiports able to accommodate local options for green power generation (such as solar and wind) to create the electricity needed to charge the aircraft, be retrofitted to existing structures, and create new jobs in a more sustainable aviation industry, it is easy to see the appeal – provided customer demand materialises in due course – to investors of these assets."
Adding, "And with powerful voices like the Chairman and CEO of BlackRock urging action in the deployment of capitalism to achieve sustainability, it is to be hoped that momentum in vertiport finance will build to ensure that eVTOL aircraft and their supporting infrastructure are ready to meet the market together."
This is worth a perusal.
Read Article:
https://www.legalflightdeck.com/2022/02/articles/aviation/hop-to-it-vertiports-as-an-asset-class/#_ftn3
(News Source: https://www.legalflightdeck.com/)