By Chris Stonor
A major UAM story was broken yesterday by axios.com. The news outlet's scoop is that Uber are in advanced discussions with Joby Aviation to sell its Elevate subsidiary. A deal could be announced "in the coming weeks".
Uber Elevate was created to develop a series of self-driving air taxis, but the company's interest in this project has waned due to various reasons including a push by CEO, Dara Khosrowshahi, to make Uber more profitable. Partial sales of the company's money-losing freight and self-driving units has already occurred.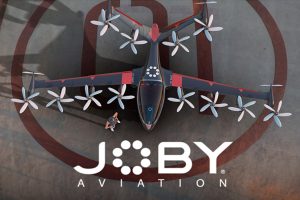 The pandemic has only added to Uber's woes. Elevate had a helicopter service with around 80 employees, flying above New York City, but operations were suspended earlier in the year due to Covid-19. The news does not come as a surprise, given the rumour-mill of this potential sale has been whirling around in recent months.
U.S. California-based, Joby Aviation, has previously partnered with Uber Elevate, while raising over USD700 million investment from companies like Toyota, Intel and JetBlue.
Visual presentation
https://www.uber.com/us/en/elevate/vision/
https://www.youtube.com/watch?v=d0X_-fKBDAE
For more information
https://www.uber.com/us/en/elevate/uberair/
(News Source: https://www.axios.com)