By Chris Stonor
Drones have arrived on Wall Street, reports cnbc.com. Major investment banks are deploying the craft to offer important clients "a bird's-eye view" of companies they're interested in merging with or acquiring (M&A).
Covid-19 has put an end to the personal meetings and frequent travel during the due diligence process of M&A, so this has been replaced with drones for  virtual site visits alongside teleconferencing applications like Zoom, BlueJeans, Cisco Webex and Microsoft Teams.  Of the several hundred transactions that Goldman has advised on during the pandemic, more than 95% were done without any face-to-face interaction, continues cnbc.com.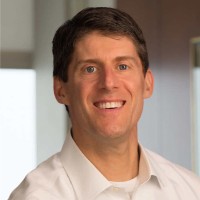 Stephan Feldgoise
Goldman Sachs, one of the world's top M&A advisors, is one such company employing drones. Stephan Feldgoise, the firm's global co-head of mergers and acquisitions, said, "We have been selling asset-based businesses all over the world using drones for site visits and fly-overs. It gives buyers the confidence they need because when you are purchasing a business, you want to see, touch and feel what you're buying. " He added, "Drones are likely here to stay. We believe it will change the M&A landscape forever."
Goldman isn't the only investment company using the technology, as even small boutique investment banks have been employing them. When middle-market advisor TKO Miller helped SPI Lighting, a maker of architectural lighting fixtures, sell itself to a competitor, it made a two-minute sizzle reel that began with an aerial view of the 130,000 sq. ft headquarters, followed by gliding across the firm's factory floor and warehouse.
Erik Eidem, a veteran TKO banker, commented, "We've proven the benefits of drone footage. The pandemic made it a necessity, but people are very happy about it. They feel they're getting a better sense of the business early on."
While, commercial drones cost around from around USD1,000 to purchase, wealthy bankers typically hire videographers who charge USD10,000 and up for slickly produced and edited tours, Eidem explained.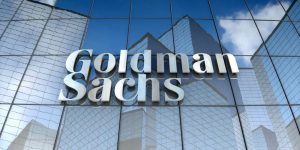 After a lull in the late spring, when American corporations focused on raising billions of dollars in debt and equity markets to survive the pandemic, companies then turned to takeovers to reposition themselves for the new reality. Deal announcements jumped 152 percent in the third quarter to USD1.13 trillion, according to research company Dealogic.
The use of remote technology is likely to have a lasting impact on business travel and staffing needs at Wall Street firms, even after the pandemic ends, where some including Bill Gates, suggest more than half of all business travel will never return. Yet, money still makes the world go around and while bankers will still "hit the road",  some suggest key parts of the deal process that are logistically complex and easier over videoconference will remain remote.
One banker pointed out, "I'm not sure you'll ever again get 40 people in a room to watch a management team do their dog-and-pony show after getting them on a plane, stay in hotels, go to a five-hour meeting and then return to their homes. This can take up two or three days of a week. Now, it just takes five hours for the virtual meeting and you've haven't even left your house."
Visual presentation
https://www.youtube.com/watch?v=wU2R_RCVD7c
For more information
http://graphics.wsj.com/investment-banking-scorecard/
(News Source: https://www.cnbc.com/world/?region=world)