Irish drone delivery company, Manna Aero, made a splash last week after being voted in to the prestigious Top 10 of the "Founders Forum Rising Stars 2021 Awards", supported by Samsung and Forbes.
Founders Forum is "an event-powered global community of leading tech founders, corporate CEOs and senior investors." The initiative, is to uncover early-stage start-ups "with world-changing potential."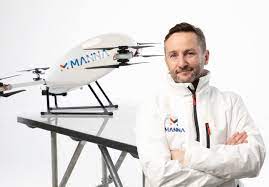 Every year, the organisation taps into "its network of investors and other companies in the Founders Family ecosystem to search for the most ambitious founders and teams, novel and disruptive uses of technology, and inspiring solutions to big and important problems," says the website. Previous Rising Stars listmakers include Shazam, Babylon, Duolingo and Farfetch.
After voting Manna Aero and Founder, Bobby Healy, into its Top 10, Founders Forum writes,"Offering drone delivery as a service. Healy's team is making three-minute air delivery a reality, whether its customers want food, medicine or anything else in their local community. Recently partnering with Samsung Electronics in a move that will see drone delivery made available to Irish customers purchasing Galaxy devices, the company builds and operates a fleet of delivery drones that can deliver groceries, takeaway food and pharmaceuticals to people. Covering the last mile of delivery, especially in suburban and semi-rural areas, Manna Drones recently raised USD25 million in a series A investment."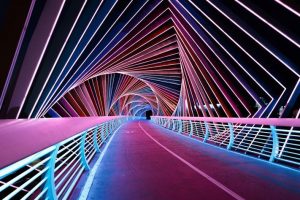 Other Top 10 2021 recipients include Fanbytes, Hertility Health, Nu Quantum and Woven Science.
For more information