By Chris Stonor
EHang has been a darling of the stock market since it publicly listed in December 2019 on the U.S. Nasdaq under the symbol EH. Morgan Stanley was the lead broker on the deal. An initial offering of USD12.50 a share, quickly soared during 2020 leading to a peak five days ago of USD124.09, an astonishing return for early investors, reminding one of the the dotcom bubble of the late 1990s.
Unfortunately, respected U.S analyst firm, Wolfpack has published a damming report today entitled 'EHang: A Stock Promotion Destined to Crash and Burn' and investors took fright plunging the stock by close to USD78 today or a 62.68 percent fall, and a valuation from USD6 billion at the weekend to just over USD2.5 billion. Even when compared to the dotcom crash, this is a dramatic share collapse.
The damming report doesn't mince words. Wolfpack describes EHang as "an elaborate stock promotion, built on largely fabricated revenues based on sham sales contracts with a customer who appears to us to be more interested in helping inflate the value of its investment in the company."
The report then accuses EHang of boosting its perceived value "with a collection of lies about its products, manufacturing, revenues, partnerships and potential regulatory approval" for the EH 216 Autonomous Aerial Vehicle.
The report claims EHang's major customer, Shanghai Kunxiang Intelligent Technology (SKIT), of signing "sham sales contracts to benefit its investment" in the Guangzhou-based flying taxi maker.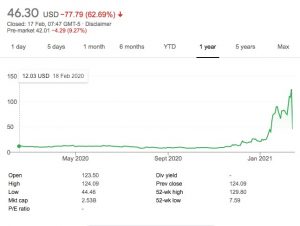 Not surprisingly, EHang has hotly refuted the report accusations, first by accusing Wolfpack of being a self-proclaimed "activist research firm" mainly focused on taking short positions on equities. A spokesperson was quoted in the South China Morning Post  as saying the accusations made are based on "numerous errors, unsubstantiated statements and misinterpretation of information" and that a more detailed rebuttal was on the way.
Meanwhile, Wolfpack characterises SKIT as a "sham customer' alleging that it bought shares in EHang before its December 2019 initial public offering and has connived to boost the value of this equity by ordering aircraft.
Announcing third-quarter results on December 3rd, 2020, EHang reported a doubling of revenues to RMB71 million (USD10.5 million), largely based on income from its light drones and services associated with these, and reduced its operating loss to around USD300,000. It said that during the quarter it had sold a further 23 examples of the EH216 vehicle, bringing total reported sales since 2018 to 112 units.
At the end of 2019, EHang claimed to have already delivered 60 examples of the two-seat EH126 model and 1 of the single-seat EH116, even though the aircraft had not completed type certification (and still has yet to do so).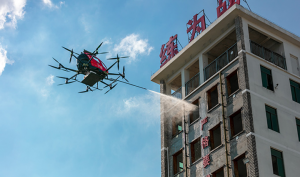 Pressed to explain how uncertificated aircraft could be delivered to customers, the company said that the early examples had been sent to "partners" in multiple countries. It would appear that these partners are intended to act as sales agents for the aircraft, which EHang has indicated will complete type certification in China by the end of 2021.
The accusations against EHang have come 10 months after Chinese companies Luckin Coffee and TAL Education Groups were placed under scrutiny in the USA for allegedly inflating their financial data. A new scandal about corporate governance could dampen investor interest and tighten Washington's scrutiny of Chinese companies seeking to raise funds on U.S markets. The Wolfpack report also questions the validity of EHang's announced approvals for flight demonstrations in countries including Norway, Austria, Canada, and the U.S. It points to what it says "are inconsistencies between press releases issued in English and Mandarin."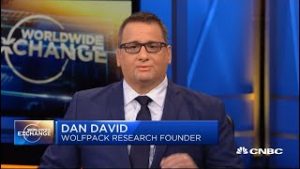 Finally, Wolfpack claims "Chinese court records show that China-based EHang Guanzhou retains control of most of the group's assets", suggesting these could be frozen by court order and liquidated to repay creditors. It argues that this would leave foreign investors little legal recourse. When EHang filed papers with the U.S. Securities and Exchange Commission for its IPO in December 2019, it did so under the name of Cayman Islands-registered EHang Holdings Limited.
In a further development today,  a U.S. securities litigation law firm, Block & Leviton, announced that it is investigating the company "for potential violations of federal securities laws." It urged investors to make contact with the firm.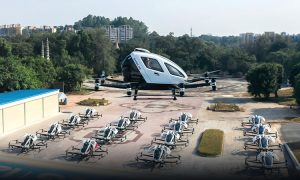 Yet, EHang's statement today indicates it will push back against any fall-out from the Wolfpack report. "The company will consider any necessary and appropriate course of action to protect the interest of the company and all its shareholders," and continued, "EHang is committed to maintaining the highest standards of corporate governance, as well as transparent and timely disclosure of compliance with the applicable rules and regulations of the U.S. Securities and Exchange Commission and the Nasdaq stock market."
Whether this is part of a wider political argument between the USA and China or the criticisms carry real weight, only time will tell.
Visual presentation
https://www.youtube.com/watch?v=r8HiyGn7VF4
For more information
https://www.ehang.com/index.html