By Chris Stonor
What a wonderfully provocative statement from reinventairmobility.com. While the 30 winners were announced last week, it remains a call to arms for the drone and eVTOL industry. The first month of 2021 has seen an incredible and exciting blizzard of European news covering the upsurge of potential development within both industries.
: The Choose Paris Region, Groupe ADP and RATP Group announcements of the winners of the worldwide call "for expressions of interest" regarding the setup of an Urban Air Mobility industry branch leading to the Paris Olympics 2024 and the opportunity to show of the new flight technologies to a world audience.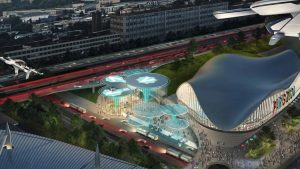 : Europe's AMU-LED programme "will fly more than 100 UAM flight hours by 2022"
: The UK's Future Flight Challenge to carry out an extensive and major eVTOL study in the country's South West
: UK UAM consortium to explore eVTOL services between London airports
: An Airspace of the Future consortia aiming to integrate drone services within a wider UK transport ecosystem
: The latest study from UKRI/PwC report showing how the drones and eVTOL technologies offer "significant benefits for UK economy"
: Today's news of an urban air mobility airport to be constructed in Coventry by the end of this year
What exciting times to be a part of the expanding drone and eVTOL industries. Hold on to your hats. There is plenty more to come.
Click on the link below and be inspired.