By Chris Stonor
Given the paucity of new eVTOL and drone stories this week, discovering a colourful and highly refreshing-looking major feature on the subject of "food delivery of the future" is a boon. Even the accompanying images are unique.
Written by Jaya Saxena with illustrations from Isip Xin for the website eater.com, the names set the scene for a swashbuckling cultural adventure offering a futurist's heaven.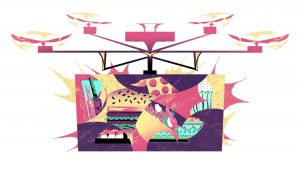 The feature is set in Las Vegas and the Bellagio Hotel at a "Food on Demand Conference". Journalist Jaya Saxena creates a montage of extravagant and intelligent writing which is refreshing to read, combining a novelist flow with facts and reason. The Israeli drone company, Flytrex, gains an early look-in as food delivery by drone is examined.
Worth a read and the illustrations ain't half bad either.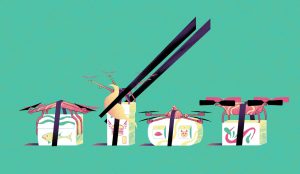 Read Feature:
https://www.eater.com/22866863/future-of-food-drone-delivery-apps-ghost-kitchens
(News Source: https://www.eater.com/)