By Chris Stonor
Yet another report has been published on UAM and its future, this time by French-based company, Aerospace Valley. Headed "Urban Air Mobility (UAM) accelerator program: Solvecurrent city challenges and scale up start-ups in Europe". This one is a little different as the report is also looking for 10 UAM start-up companies with the most potential to improve mobility in European cities.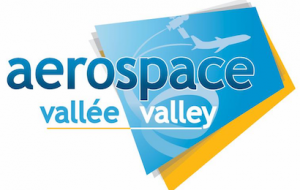 The project is co-funded by EIT Urban Mobility and is led by Toulouse Metropole, with the collaboration of Aerospace Valley, Ferrovial and CARNET (initiative coordinated by CIT UPC).
If you believe your UAM start-up fits the bill, applications are open until May 1st. 
 Contact
UAM Project Manager Bastien Lebreton: lebreton@aerospace-valley.com
Deputy Director for Animation, Communication and Events: Agnès Bardier:  bardier@aerospace-valley.co
Read Report (Download at bottom of page): 
https://www.aerospace-valley.com/index.php/actualite/urban-air-mobility-accelerator-programme-solve-current-city-challenges-and-scale-start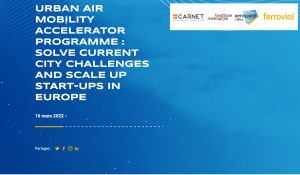 (Top image: EASA)