By Chris Stonor
The GKN Aerospace-led UK Skybus collaboration research project has reached a key milestone by completing its initial feasibility study, which has identified opportunities for air buses to conceivably operate alongside air taxis in the rapidly growing urban air mobility (UAM) sector, reports adsadvance.co.uk.
The research project has explored the potential for a six-rotor, 30-passenger eVTOL concept "to help decarbonise and decongest urban landscapes." The article explains, "The studies have identified significant opportunities for air buses to feasibly operate alongside air taxis in future air mobility transport networks."
And goes on, "The Skybus consortium also developed a Thames-based Vertiport concept as well as economic models and demand forecasts for a London based intra-city use case, with further analyses now to be carried out." GKN Aerospace is a Tier 1 airframe supplier for UAM platforms and leading the Skybus project has helped develop further understanding of this emerging sector.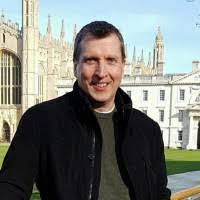 Gary Cutts
Gary Cutts, Future Flight Challenge (FFC) Director at UK Research and Innovation, commented, "Our market studies show a real potential for a substantial distributed aviation system using the types of aircraft concept envisaged by the Skybus consortium and we welcome the system-wide insights gained from their feasibility studies."
Russ Dunn, CTO at GKN Aerospace, added, "It will take a range of technologies and collaboration across the whole industry to achieve our net zero goal. Skybus is a great example of GKN Aerospace's ambition to work in partnership to inspire our customers into new markets, products and technologies."
Skybus was launched in January 2021 in order to explore the feasibility for mass transit eVTOLs of this size to operate from vertiports on scheduled journeys in the future, akin to a bus network on today's roads. These would operate alongside air taxis to help bypass road congestion in major cities – reducing travel time and emissions – and potentially improve access to more remote areas, such as islands and mountainous regions.
Ross Dunn
The Skybus project was funded as part of the FFC, a four-year, UKP125 million Industrial Strategy Challenge Fund program to develop more sustainable aviation solutions. The current phase is focused on the development of integrated aviation systems that enable new classes of electric or autonomous air vehicles.
For more information
https://www.islesofscilly-travel.co.uk/skybus/
(News Source: https://www.adsadvance.co.uk/)