By Chris Stonor
The lowly UK tabloid, the Daily Star, reports this week Britain's military chiefs are privately being warned that extremists may soon be using a new-bomb making method to transform drones into deadly weapons. That terrorists could be experimenting with homemade drone bombs that may be used to attack British high streets or football stadiums.
The paper alleges that some officials have privately been told extremists might launch a commercial drone carrying a bomb and fly it into pedestrian packed areas like London's Oxford Street. Such methods could mirror what has been already carried out by Iranian backed rebels in Yemen. It is feared that ISIS and al-Qaeda may copy the bomb-making protocols to launch an attack on British shores.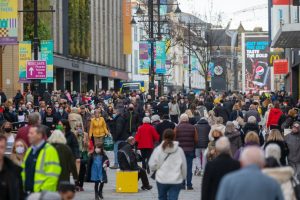 Meanwhile, another UK tabloid, The Daily Mirror, reports that Britain's Defence Intelligence, a division of the Ministry of Defence, also has been warned of this new Iranian type threat.
A source said, "It is only a matter of time before this new methodology is passed on to groups who have an interest in attacking Britain." And continued, "The bombs can be detonated by infra-red triggers, primed so they attack a specific vehicle in a convoy or loaded on to a drone and flown into a crowd."
The UK's terrorism threat level was raised to 'severe' last year in the wake of a spate of gruesome attacks across Europe. This means that security chiefs believe an attack is highly likely, but there's no specific evidence of anything imminent. A Ministry of Defence spokesman commented, "Defence Intelligence keeps all potential threats under review to help protect the United Kingdom."
And Home Secretary, Priti Patel, added that as the warning was raised in November, the UK populace should be "alert, but not alarmed".
(News Source: https://www.dailystar.co.uk)