By Chris Stonor
UK drone delivery company, Skyports, had an excellent 2020 and understandably, the company posted an article on its website this week alluding to the fact. Duncan Walker, Founder and CEO of the company, reflects on a "pretty good year".
He says, "There were a number of highlights. In February, we concluded our Series A fund raise welcoming Irelandia to the team. Skyports now has one of the biggest airport operators in the world (Groupe ADP); one of the biggest transportation providers in the world (Deutsche Bahn); one of the most experienced airline founders/operators in the world (Irelandia); and the most experienced investor in advanced aerial mobility in the world (Levitate Capital) as shareholders and advisors."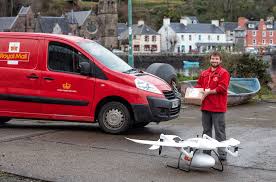 Walker points out the company's drone delivery team "enjoyed great success" during 2020 in the fight against Covid-19 by flying PPEs for the NHS to more remote areas of the UK. These flights were the first BVLOS delivery trials in the country and as a result, the company won funding for the next phase from the European Space Agency that commences shortly. Not to be outdone by such success, Skyports then partnered with the UK's Royal Mail in late December for a trial which delivered a small package to a lighthouse on the Isle of Mull. Deliveries of mail and parcels to more remote areas will continue during 2021.
Walker continues, "These are incredibly exciting opportunities for Skyports and with regulation moving in the right direction in Europe, the UK and the US, the scope of what we can achieve is expanding rapidly."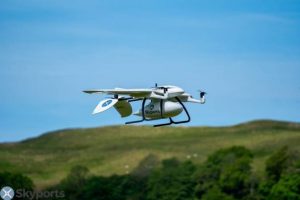 The Chief Executive explains the company are now active in 14 cities around the world and will be building its first permanent locations this year, in anticipation of initial passenger carrying flights in 2023.
Walker comments, "We have projects on-going with all of the leading drone manufacturers, many of whom have closed substantial funding rounds in 2020 and are making exceptional progress through the certification process."
Presently, Skyports has 20 employees based in four offices. The company's breadth of experience covers regulations, flight operations, vertiport planning, airport operations, real estate and engineering.
Walker concludes, "I am personally delighted with the quality of the team that we have been able to build and excited for what the next couple of years will bring for Skyports and advanced aerial mobility."
Visual presentations
https://skyports.net/2020/12/royal-mail-and-skyports-partner-on-drone-delivery/
https://www.youtube.com/watch?v=V9ufwlVOXFc
For more information
http://www.irelandiaaviation.ie