By Chris Stonor
Compared to January and February, the early part of March has been a much needed breather for drone and eVTOL news after a previous and consistent slew of very strong breaking stories.
Rolls-Royce made the headlines this week, announcing its new electrical power system "is to be integrated into the piloted Vertical Aerospace eVTOL aircraft, which will carry up to four passengers for 120 miles at cruise speeds of over 200mph."
Meanwhile, a brief but fun piece of drone footage appeared on the Twittersphere. https://twitter.com/jackie_trove/status/1369863124501860353
Drone media leader, Suasnews.com "had a pop" at the electric flying car company, Airspeeder, during one of its podcasts. After posting a website press release on Wednesday with the headline: "Airspeeder: World's first electric flying car racing series attracts leading motorsport and aerospace talent", the following day on the media's daily podcast, an editorial representative said, "Can you believe the hutzpah of the Airspeeder people telling us they have the best people working for them, absolutely unbelievable… (It's a) flashy flashy representation of something that's really badly made."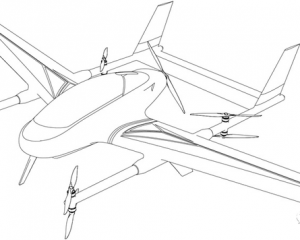 Is this a design for the new EHang eVTOL?
EHang was in the news – again – this time for all the right reasons, confirming the recent social media rumours of a new long range eVTOL in the pipeline with "many new breakthrough features" and just "months away" from trials. Some have even speculated, this new craft could have a flying range of up to 400 km.
Other major stories included NASA's deadline has been extended for its AAM national campaign and Honeywell unveiled its latest Turbogenerator to power hybrid-electric aircraft that delivers "enough energy for an entire apartment block." Awesome!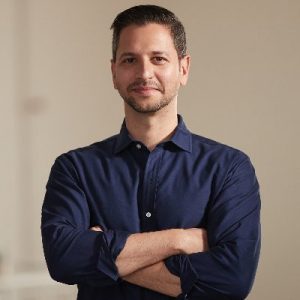 Eyes of Surprise
The silly season came early with news of a Microsoft patent for a drone capable of delivering packages and products to speeding cars. And what is it about Adam Goldstein's eyes, the co-Founder and co-CEO of Archer Aviation? And how is it possible that an unknown company can become an eVTOL world market leader in less than a year? Bring on the conspiracy theories.
Jump Aero disclosed a new USAF Agility Prime contract, Joby Aviation joined esteemed Fast Magazine's prestigious list of "world's most innovative companies for 2021", and if you missed this Volocopter interview with CEO Florian Reuter, take a look. "Is the company's eVTOL just a glorified helicopter?" suggests the interviewer. https://twitter.com/volocopter/status/1370097487965515782 Meanwhile, shock, horror, there are drone certificates being counterfeited in the Netherlands: https://www.dronewatch.eu/dutch-ministry-is-investigating-provider-of-counterfeit-drone-certificates/
Altitude Angel are building a safer and better sky, Austrian start-up, FlyNow, aims to become "a game-changer" in the UAM field and take on the likes of EHang, while consultancy and research company IDTechEx claims the eVTOL air taxi market is to grow to "USD14.7 billion by 2041". Roll on those billions – always a comfort food sight for sore eyes.
Marketscale's Senior Manager, Martin Cullen, discusses the future of air transportation via a 14 minute podcast. He opens with "The future of transportation will include more acronyms and more flying vehicles… UAM, AAM and eVTOL are the buzz letters of tomorrow."
DARPA has begun a feasibility study of military jetpacks for army personnel, Israel is to trial autonomous urban airspace management system with 20 drones, Abu Dhabi based TII has partnered with Purdue University on a drone cybersecurity project and Zipline's CEO, Keller Rinaudo, should be presented with a "World Humanitarian Award" for his company's incredible life-saving drone deliveries carried out over the last five years.
Meanwhile, UK's Windracer is resuming new trials in April flying medical products from Southampton to Isle of Wight, Malaysia is the latest country "to think BIG" as AirAsia moves into the "incredible opportunities offered by delivery drones" and French company Delair is showing off its latest hydrogen-powered UAV.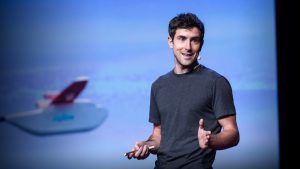 Humanitarian of the Moment
Even during a breaking story lull, there are so many daily worldwide articles being published covering all aspects of the drone and eVTOL market, this expanding field is already on steroids and soon may be popping super-steroids!
Have a great weekend.
Take a Perusal