As a new industry rapidly expands, so often "the little guys" get bought up by "the bigger ones" and it was announced this week that Volatus Aerospace is to acquire Pennsylvania-based ConnexiCore to create the largest drone service provider in North America, with a pilot network blanketing Canada and the U.S, reports a company press release. The transaction is expected to close on July 30th, subject to due diligence.
The release explains, "The move adds over 1,100 FAA-certified ConnexiCore UAV pilots, software mapping consultants, and industry-specific subject matter experts to the existing Volatus network."
And goes on, "ConnexiCore is the U.S. industry leader in aerial drone data collection, image and video analytics, 3D modelling, building envelope inspections, photogrammetry, and aerial mapping. Pilots in their fleet are provided with regular up-skill training, mentoring, and outreach initiatives. ConnexiCore tasks them on projects that best meet their qualifications and skill set."
Frank Segarra, CEO of ConnexiCore, commented, "Joining Volatus is about accelerating growth and expanding our national service offering. Having the strength of their resources will allow us to develop further and unleash the full potential of our pilot network across this great nation."
Glen Lynch, CEO of Volatus Aerospace, added, "Frank and his team have built a formidable footprint across America. Their presence, brand, and pilot network provide immediate access to the U.S. market. In addition, their Façade Inspection program and the ConnexiCore Cloud platform for infrastructure inspections add value to the capabilities of our Canadian network."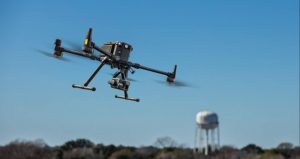 Volatus Aerospace operates a large pilot network with offices throughout Canada, the United States and South America.
ConnexiCore is a nationwide commercial drone services and solutions provider specialising in aerial data collection, image and video analysis, aerial mapping, and 3D photogrammetry for industrial clients. The company manages the entire process for their clients, including piloting the drones, analysing the data, extracting insights, and delivering actionable tasks to support better decision making.