By Chris Stonor
Wisclift is a drone company in Three Lakes, Wisconsin that is expanding its drone service to provide internet to students in areas with low connectivity, reports wkow.com.
When reliable internet service can't be found, it can cause a problem for students carrying out their school work. The drones will have attached cell towers and WIFI networks that can broadcast a signal to residents and students from the air.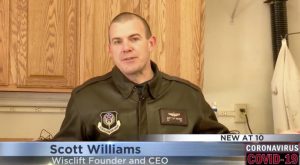 Scott Williams
Scott Williams, Wisclift Founder and CEO, explained, "There remains a large percentage of students and others who can't connect at home. So when the pandemic hit, we took the drone that we were designing for emergency management like hurricanes or poaching in Africa, and we began trialling it for schools."
He continued, "If this goes according to plan, people will be able to connect their computer or iPad that a school authority issues with the same security protections."
Part of these include using the school's internet firewalls to keep students from being hacked. The work is being financed, partly by a grant from the Wisconsin Public Service Comission.
Mark Ferris, Forest County Economic Development Partnership Executive Director, commented, "We've always been a county that has a reputation of not being up to speed on technology but now with assistance from Wisclift, we can become the technology hub in the Upper Midwest."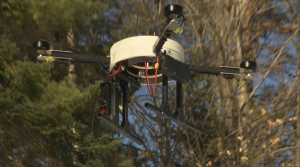 While the drone can run for weeks on end, when used for schools, it will disconnect from the student's devices at the end of the working day.
Williams concluded, "This is a really neat project."
Watch Video
https://wkow.com/2021/03/06/wisconsin-business-provides-internet-to-students-through-drones/
(News Source: https://wkow.com)