By Chris Stonor
A Northumberland company has secured large orders after a competitive EU tender for its counter drone terrorism systems, reports business-live.co.uk.
OpenWorks Engineering was formed six years ago by a team of engineers who used their collective experience and expertise to create SkyWall, a handheld piece of equipment which "captures rogue drones and brings them down to earth."
The Stocksfield located team invested their own money into the R&D and manufacturing of the system. It was soon purchased for deterrent usage by UK organisations as well as from overseas.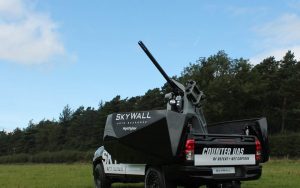 Since then, SkyWall has been enlisted by a number of government authorities, military bodies and private security organisations to provide protection for airports, major infrastructure and even world leaders at summits. For example, the system protected the last two US presidents on diplomatic visits.
Openworks had carried out towards the end of 2019 a major trial as part of the Internal Security Fund (ISF) – Police project SKYFALL – an EU-funded program. Thecompany was then selected as part of a formal evaluation, due to its range and performance in "defeating target drones." The U.S army also tested the system in Italy the following year. Both trials proved highly successful.
The police SKYFALL project was set up because, while there are several anti-UAV systems available on the market, the organisers stated there were currently no "one fits all" solution. SKYFALL aimed to study the different systems and integrate the best ones on the market for law enforcement.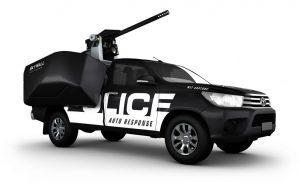 After this, OpenWorks has now secured orders for its SkyWall drone capture, after a competitive tender process, and become part of a significant and major European framework.
The agreement made immediately gives participating European law enforcement authorities, equipment to provide an initial operational capability, as well as a range of training activities through EU ISF funding. This contract also allows EU Member states to purchase the anti-drone systems and roll out its capacity on a large scale.
Visual presentation
https://www.youtube.com/watch?v=M6tT1GapCe4
For more information
https://openworksengineering.com/skywall-patrol/
(News Source: https://www.business-live.co.uk)