By Chris Stonor
Since news broke last week that the American and UK aviation authorities will work closely together to support and assist in the certification of its respective-based eVTOLs, all eyes are now on the European Union Aviation Safety Agency (EASA), to see how it may react to this collaboration.
Previous UAMN Article:
UK and US aviation authorities release joint statement on supporting the future of eVTOL
An article in ainonline.com this week quotes Thomas Hütsch, CEO of NHV Group, who stated, "Today, the European aerospace industry is highly regulated through a multitude of regulations and standards at national and international levels."
He continued, "While one can only be in favour of having the same set of rules and standards across Europe, we also see that in practice, this complex matrix leads to an administrative burden with long processes and increasing waiting time."
For while his comments are aimed more at "the complex network of helicopter operational rules which still prevail in the various EU regions and needs streamlining," this becomes particularly critical when new entrants, such as eVTOL aircraft, enter the market.
Hütsch remarked, "As with any new aviation technology, the regulatory issues to be considered are numerous and complex, but the real challenge might be at the end of the road: will potential customers feel safe enough to board an air taxi and will the general public allow them to fly over their houses?"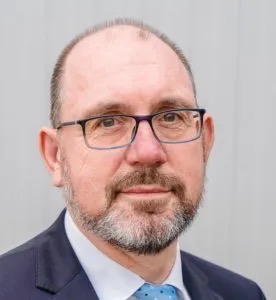 Thomas Hütsch
A similar and standard certification process across the world is the ideal, yet unlikely, given the differences in countries from terrain and public perception to regional authority attitudes toward UAM. While some are keen to encourage and embrace this new aviation technology and become pioneers, others may feel less excited and wish to stand back, wait and watch.
Certainly, with the U.S and UK "working closely together" this will greatly help companies like Archer, Joby and Vertical Aerospace to gain certification more easily and become the first to market. For, unless a standard process around the world is created, then some eVTOL companies may suffer accordingly including those based in the EU.
An interesting article. The link is below.
https://www.ainonline.com/aviation-news/business-aviation/2022-03-06/patchwork-helo-regs-europe-hampering-industry
For more information
(News Source: https://www.ainonline.com/)