By Chris Stonor
Last week the U.S. House committee on Transportation and Infrastructure unanimously approved the Advanced Air Mobility (AAM) Coordination and Leadership Act (H.R 1339), which establishes an interagency working group to more effectively engage and coordinate with industry in the AAM sector.
The General Aviation Manufacturers Association (GAMA) President and CEO, Pete Bunce, is delighted with the initiative. "It is encouraging to see the Advanced Air Mobility Coordination and Leadership Act continue to advance through the legislative process. We applaud the House Transportation and Infrastructure committee for approving this important legislation and are grateful for the leadership of Representatives Davids and Graves in championing this bill."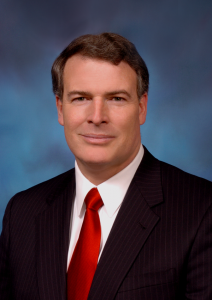 Peter Bunce
He continued, "This helps to ensure that industry and the federal government are aligned and resourced as the Advanced Air Mobility sector continues its transformative work towards the introduction of electric aircraft into the national airspace system. It will be important for this new and innovative sector of aviation as it facilitates additional transportation options, creates jobs and economic activity, advances environmental sustainability and new technologies, and supports emergency preparedness and competitiveness."
The AAM Coordination and Leadership Act, introduced by Representatives Sharice Davids (D- Kan.) and Garret Graves (R-La.), authorises the Secretary of Transportation to establish an interagency working group composed of leaders from key government agencies to plan for and coordinate efforts for the advancement of the AAM industry. The working group will be tasked to review and make recommendations for the federal role in the AAM sector, beyond the initial critical stage of aircraft certification and operations, with a focus on economic and workforce opportunities, potential physical and digital security risks and mitigations, and infrastructure development.
Sharice Davids                               Garret Graves
The bill is now subject to approval of the full House. Earlier this year, the Senate Committee on Commerce, Science and Transportation passed the Senate companion bill (S.516).
For more information
 https://transportation.house.gov
https://www.congress.gov/bill/117th-congress/house-bill/1339?s=1&r=1