By Chris Stonor
The U.S. House overwhelmingly approved a bill last Thursday designed to help facilitate the emergence of the Advanced Air Mobility (AAM) sector, reports ainonline.com.
Passed by a 383-41 margin, the Advanced Air Mobility Coordination and Leadership Act, H.R.1339 will establish an interagency working group to collaborate on the "safety, infrastructure, physical security, cybersecurity, and federal investment necessary to bolster the AAM ecosystem." Similar legislation (S.516) was introduced by Sens. Jerry Moran (R-Kansas) and Kyrsten Sinema (D-Arizona) earlier this year and was approved by the Senate Commerce Committee in May.
Sponsored by Reps. Sharice Davids (D-Kansas) and the House Aviation Subcommittee Ranking Republican, Garret Graves (Louisiana), H.R.1339 will have the Secretary of Transportation establish the working group with leaders from other government agencies, including the Departments of Defence, Energy, Homeland Security, and Commerce. The General Aviation Manufacturers Association (GAMA) hailed the passage as an important advancement to fostering the sector.
Pete Bunce, GAMA President and CEO, enthused, "The Advanced Air Mobility sector is on the verge of transforming the future of aviation with the introduction of electric and hybrid-powered aircraft into the national airspace system."
He continued, "This Act will ensure the federal government develops a coordinated approach for promoting this innovative sector of aviation which will facilitate additional transportation options, create jobs and economic activity, advance environmental sustainability and new technologies, and support emergency preparedness and competitiveness."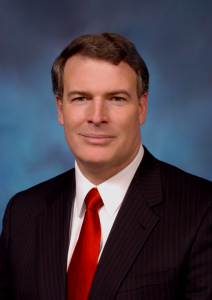 Pete Bunce
GAMA noted the working group will review issues beyond the initial stage of certification and operations "to delve into economic and workforce opportunities, potential physical and digital security risks, and infrastructure development." The group is to reach out to stakeholders, labour groups, local officials, consumer groups and first responders.
For more information
https://transportation.house.gov
(News Source: https://www.ainonline.com)