By Chris Stonor
Tangram Flex, a tech innovation company from Dayton, Ohio, has been awarded a contract to support the U.S. Air Force's Agility Prime initiative, reports bizjournals.com.
The company's remit is: "Flying cars could rewrite how the Air Force and civil society do logistics and transportation." The contract will primarily focus on "support for lower cost testing, verification, and validation of software components for Agility Prime vehicles."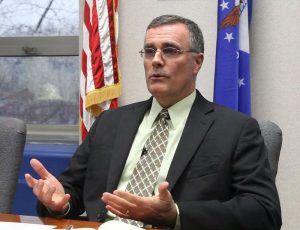 Rick Peters, Tangram CEO, said, "We are thrilled to continue supporting the Air Force on their most critical initiatives. Our team will continue efforts to commercialise tools for safe, secure, and efficient development and rapid integration of mission-critical capabilities with confidence." Agility Prime is the U.S. Air Force's (USAF) initiative to develop and promote eVTOL aircraft and the general aerial mobility industry, assisting companies with this endeavour.
Will Roper, assistant secretary of the Air Force for acquisition, commented,  "Despite Covid-19, we're still very optimistic about the future, specifically around flying cars and how they might help the military and the world produce better logistics, better medical support and better disaster relief. We really want to be engaged in this emerging market in a very different way."
 For companies involved in this cutting-edge field, the benefits of attracting contracts across both military and commercial sectors is vital for the development of the market, especially for those start-ups in the small, but growing industry like aerial mobility.
 For more information
(News Source: https://www.bizjournals.com)