Brittany Ferries has emerged with a radical plan to revolutionise crossing the English Channel, reports plymouthherald.co.uk.
This week the company's exciting and visionary idea was put forward to a surprised, but enthusiastic public, offering an all-electric flying craft with "foils like a hydrofoil", that "hovers like a hovercraft" alongside "the comfort and convenience" of a large maritime ferry. These "sea-skimming gliders" are set to travel from Portsmouth to Cherbourg in just 40 minutes, carry up to 150 passengers, and could be in service by 2025.
The zero-emission vehicles, developed in the U.S by Boston-based start-up Regional Electric Ground Effect Naval Transport (Regent), might travel at speeds of up to 180 mph or six times faster than conventional ferries, with a battery range of close to 200 miles.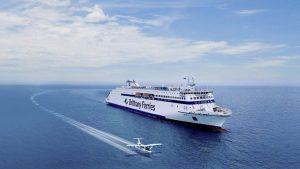 These "Flying Ferries" rise on foils following their departure from a port, before taking off and riding a cushion of air a few metres above the water's surface for the remainder of the journey. 
Frederic Pouget, Ports and Operations Director for Brittany Ferries, describes it as an "attractive and exciting concept". He says, "It is about bringing real-world challenges and potential applications into the company's thinking at an early stage".
The two companies involved explain there would be "many technological, practical and regulatory questions" raised by the project. Although add, "Caution should not be an impediment to the development of a promising concept that already has a history in military applications and smaller leisure craft operating around the world."
The original technology for sea gliders was first used by the Soviets on their Caspian Sea Monster, but only one was ever built.
Jonathan Ridley, Head of Engineering at Warsash Maritime School, believes the plans are "really quite viable", adding, "We know that shipping creates a huge amount of greenhouse gas emission, primarily through the fuels used, but also through the sheer volume of shipping we have internationally."
Paul Clifton, a transport journalist, points out that while it is easy to dismiss a flying ferry concept as being "slightly bonkers", several companies around the world are working on the concept.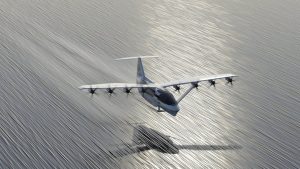 In a carbon-free sensitive world, 90 percent of global trade is carried by sea, where most ships still burn heavy oil which is one of the most polluting fuels. According to the International Maritime Organisation, shipping accounts for 2.2 percent of all global greenhouse gas emissions.
Clifton says, "If shipping is to decarbonise, radical alternatives will be needed. Battery power would certainly be radical, but what size and weight of battery should be needed to power these craft, and how will they navigate the world's busiest shipping lanes at such speeds?"
EDIT:
This story has already moved on from a dream concept to a reality.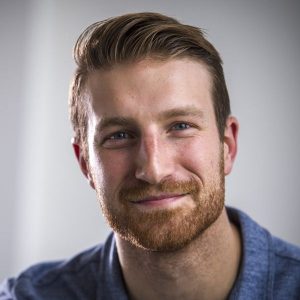 Billy Thalheimer, Co-Founder and CEO of Regent has tweeted out, "Thrilled to announce our partnership with @BrittanyFerries and their letter of intent to purchase large (50-150 seat) seagliders for English Channel operations by 2028." The number of craft ordered is unclear.
Meanwhile, the company raised a further USD9 million seed funding back in April. Present investors include Cafe India Capital, Mark Cuban, Peter Thiel's Founders Fund and Y Combinator.
Regent has ambitious plans to establish a U.S passenger "flying ferry" route between major hubs such as Boston and New York, Los Angeles and San Francisco, as well as a shorter routes from New York City to the Hamptons and connecting the Hawaiian Islands.