By Chris Stonor
Whether an England cricket supporter or a follower of eVTOLs, the name ARCHER rings loud and clear. From nowhere this U.S California-based start-up, in less than a year of existence, is now a leading light in the eVTOL market. And given all the recent publicity of major investors jumping on-board and the race to being publicly listed, robbreport.com, reminds us it is not just eVTOLS that Archer has its sights set on, but potentially flying cars too.
Previous UAMN Archer Article:
https://www.urbanairmobilitynews.com/air-taxis/united-airlines-invests-orders-archer-evtol-start-up-to-go-public/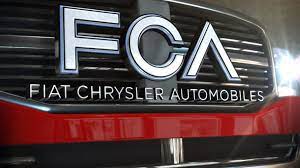 Last month Fiat Chrysler teamed up with Archer to "speed up" the development of its electric flying car concept. The auto group's support will lower costs by granting Archer access to its extensive supply chain along with its wealth of engineering and design experience.
Flying cars, of course, are the perennial hope of Jetson cartoon fans and readers of stories in science fiction books and magazines dating back to the 1950s and '60s. It is a sweet and exciting smell that rarely leaves the imagination and the human capacity to dream.
While there is a thin line between the term eVTOL and flying car, the company's emphasis remains on its air taxi with the aim of getting FAA accreditation by 2024. Yet, this won't stop Fiat Chrysler and the Archer team from spending "some spare moments" discussing the potential of an actual flying car concept.
For more information
(News source: https://robbreport.com)