By Chris Stonor
Jetoptera announced recently two new contracts offered by the United States Air Force (USAF) concerning the company's "revolutionary" propulsion system, reports a press release.
These are Small Business Technology Transfer (STTR) awards to further explore the noise of Jetoptera's patented "Fluidic Propulsive System (FPS) in an anechoic chamber wind tunnel and to prove that the FPS used with an Upper Surface Blown Wing (USB) configuration will produce specific lift similar to those of a rotor-wing aircraft, yet without moving parts."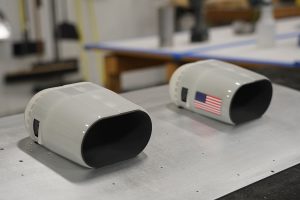 Dr. Andrei Evulet, CEO of Jetoptera, explained, "Having already established our FPS lower noise emissions potential versus a propeller under another program, this time we will be employing a different measurement system, with the goal of confirming the advantages of the propulsion technology we have invented." He continued, "We wish to demonstrate that an aircraft using the FPS is quieter, faster, simpler, more compact and less expensive than a rotor or propeller driven aircraft."
The Jetoptera craft can be powered with both electric and hydrogen as well as more common fuels. Dr Evulet added, "We are confident about the superiority of our propulsion solution as noise, safety and performance continue to be major challenges in unmanned and manned aviation."
For the first test, Jetoptera has partnered with the University of Notre Dame and the second with University of Washington. The length of each contract is six months.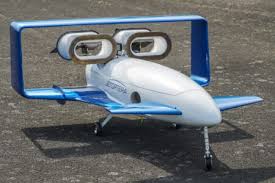 Visual presentation
https://www.youtube.com/watch?v=DEYX9I09dLc
For more information