By Chris Stonor
Recent start-up, Manta Aircraft, based in Lugano, Switzerland, are offering the world a vision of a sleek, elegant and precise hybrid eV/STOL aircraft family that promises so much. Yet, can they deliver?
The company's Co-Founder, CEO and CTO, is 50 year-old Lucas Marchesini who has pledged "a growing breed" of Hybrid-electric vertical and short take-off aircraft beginning with ANN-1, a single seater for sports aviation enthusiasts and ANN-2, a twin seater for personal air mobility and a platform for utility and first response services. The company states on its website, "The hybrid propulsion allows higher performance in terms of longer endurance and range, and the airplane-like airframe allows for higher speed and climb performance in safer flying conditions."
ANN-1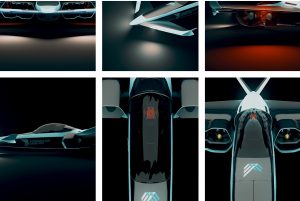 Manta Aircraft, not to be confused with Lockheed's X-44 and TR-3 Manta series, is an engineering design and technology company active in "the development of high-tech multi-purpose platforms for electric and hybrid-electric flying vehicles." The website continues, "We develop high performance eVSTOL aircraft for specific use cases where endurance, speed and small infrastructe requirements play an important role."
Manta's hybrid propulsion system means there is no need to recharge batteries as "the electric energy is continuously fed by the generator run by a gas turbine, and this energy abundance is exploited in terms of flight safety, high speed and long range performances."
ANN-2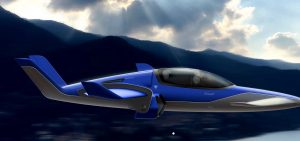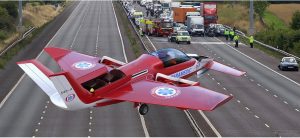 Meanwhile, the company's vision is "to become a forward-edge developer of Advanced Air Vehicles for Regional Air Mobility (AAV/RAM), offering complete aircraft development up to certification, special purpose derivatives and selling hi-tech solutions for personal air mobility."
And the mission: To offer "Innovative, ready-to-build aircraft for Urban/Regional Air Mobility, which combines the advantages of the vertical (or very short) take-off and landing capability with the speed and long range features of winged aircraft, the silent electric propulsion and the endurance ensured by a turbo-generator. To exploit and offer new advanced technologies in propulsion, energy management, avionics and human-machine interface."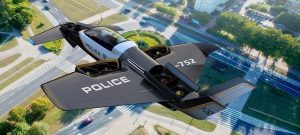 In September, the company took the first tentative steps by becoming a member of the Swiss Aerospace Cluster (SAC), while attending the Air Mobility Symposium in Luzern. As for funding, it is unclear whether Manta has attracted any substantial investment. For now, enjoy the graphics and vision, but certainly a company to follow.
Visual presentation
https://www.facebook.com/mantaaircraft/videos/manta-aircraft-the-performance-vstol-company/675543393004231/
For more information