By Chris Stonor
South African UAM start-up, Pegasus Universal Aerospace, has an intriguing eVTOL aircraft that also operates as an electric conventional take-off and landing (eCTOL) plane, reports cleantechnica.com. Named the Pegasus One, it crosses a fine line between the two.
Recently, the company acquired Robbie Irons as its new CEO and he is working closely with Founder and Chairman, Dr Reza Mia. The hybrid turboshaft/electric-powered Pegasus One VTOL is branded by the company as the Vertical Business Jet.
While not jet performance yet, the Pegasus One has much to offer including:-
: Designed to carry 6 to 8 people.
: A 4,400 km range taking off from a runway or 2,124 km taking off in VTOL mode.
: Cruise speed of around 800 km/h.
: Aims for 2,300 hp turboshafts and electric motors.
Further good news is the aircraft can access difficult areas where noise ordinances are stricter. In these cases, the Pegasus One VTOL is able to use its electrical power during take-off and landing to further lower its noise footprint.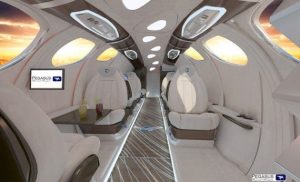 The company is selecting key suppliers for avionics, retractable landing gear and motors. So far, GE Aviation is the primary choice, but Dr. Mia remains open to alternative power sources.
He told Aviation International News (AIN), "In some earlier conceptual design studies, we looked at different ways to achieve the best VTOL performance with a combination of turbofan engines and ducted thrust. But every time you turned 90 degrees [with that design] you lose 5 percent of the available energy and, also, hot gas is a fire risk. This design allows us to land almost anywhere."
Dr. Mia says Asia is particularly a good market for eVTOL aircraft and UAM. The rising number of high-net-worth individuals and the limited air mobility infrastructure makes an aircraft capable of landing anywhere a helicopter can, but with increased range and speed, very appealing. Also, Pegasus has a full-scale platform demonstrating the aircraft in vertical flight.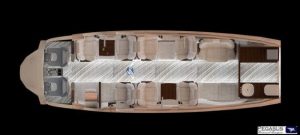 Visual presentation
For more information
(News Source: https://cleantechnica.com)