By Chris Stonor
The U.S. Boston-based, Transcend Air, has been making various important decisions about its future in recent days, first choosing GE Aviation to develop and certify a custom variant of GE's class-leading CT7-8 turbo-shaft helicopter engine to power its Vy 400 High Speed Vertical Take-off and Landing (HSVTOL) aircraft and now Kaman Aerospace Group to build its planned Vy 400 tilt-wing, reports ainonline.com.
The Helicopter manufacturer, Kaman, will construct the turbine-powered VTOL at its facility in Jacksonville, Florida. The Vy 400 is slated to enter service by 2025.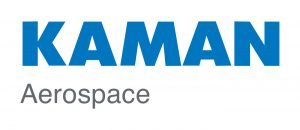 Previous UAMN Article:
https://www.urbanairmobilitynews.com/experimental-craft/transcend-partners-ge-aviation-engine-supplier-for-groundbreaking-vy-400-high-speed-vtol/
The USD3.5 million Vy 400 is expected to have a range of up to 450 miles and cruise speeds in excess of 400 mph. The company envisions the aircraft being used for regional passenger services, such as connecting Manhattan and the centre of Boston in just 36 minutes.
Meanwhile, Huslig Collective has been contracted to develop designs for a luxury interior option for a Vy 400R "Reserved Edition" model for executive/VIP transportation.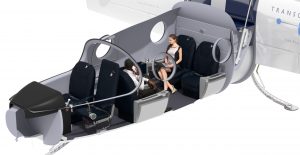 The five-passenger, piloted aircraft will deliver per-mile, direct operating costs that are one-quarter of those for medium twin helicopters with comparable cabin volumes and payloads.
During 2021, Transcend Air has been employing a combination of simulation, analysis tools, and truck-based ground tests to refine the Vy 400's flight control laws, handling qualities, and systems details. It has uncertain when it expects to build the first full-scale prototype and commence flight-testing.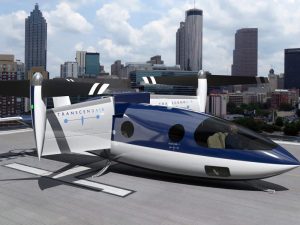 Visual presentation
https://www.youtube.com/c/GEAviation1/videos
For more information
(News Source: https://www.ainonline.com)