By Chris Stonor
The American University of Buffalo (UB) has recently constructed a large and new enclosed netted complex where faculty, students and partners can conduct experiments on drones.
The overall 24,000 sq ft. research facility, nicknamed SOAR (Structure for Outdoor Autonomy Research) is located on the University's North Campus, adjacent to Crofts Hall. It will help solidify UB's position at the forefront of research and education in a fast expanding technology.

Kemper Lewis, Dean of the School of Engineering and Applied Sciences, commented, "By creating a research complex dedicated to exploring the tremendous potential of drones, University researchers, students and our partners will advance cutting-edge solutions that can help global food security challenges, disaster response and anti-terrorism."
The new facility is over half an acre in size, and 86 ft tall. It is reckoned to be the third-largest outdoor, enclosed drone-testing facility, in America.
As it is enclosed and therefore considered an indoor flight facility, researchers will not be subject to Federal Aviation Administration rules when testing drones. Research to be conducted include:-
Autonomous technology. This involves UAVs, as well self-driving vehicles, which the university tests in the area outside the complex.
Sensors and surveillance. This field has applications in agriculture, military, homeland security, law enforcement, wildfire monitoring, bridge and building inspections, and other areas.
Small parcel delivery and logistics. This include studying using drones to deliver goods.
Drone fleets. UB researchers are exploring how drones can work together in emergency situations.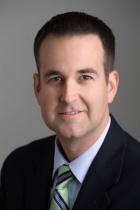 Chase Murray, Assistant Professor of Industrial and System Engineering, explained, "Our plan is to leave the netting up all the year-round. This will enable us to conduct tests and improve the performance of UAVs in the often-harsh winter weather conditions that we encounter."
Murray, who studies UAV routing and logistics, among other things, secured a USD393,000 grant from the Office of Naval Research's Defence University Research Instrumentation Program to support the facility's construction.
The area will also be a resource for undergraduate and graduate students who study robotics and computer vision. Additionally, it will benefit Western New York companies interested in using the complex to test UAV hardware.
Visual presentation
 https://www.youtube.com/watch?v=U4GoJ4llQMc
For more information
(News Source: http://www.buffalo.edu)