By Chris Stonor
In a rapidly developing and expanding aerial vehicle market, new companies are emerging all the time. The vast majority will never make it with only a few becoming successful in the marketplace. So, who are these potential winners?
A different take often helps and one to follow is Airspeeder based at the Alauda Aeronautics facility in Adelaide, South Australia. The company describes its ongoing developments as "The World's first flying racing car."
English-born Matt Pearson, the Founder and CEO of the company, has the right qualities to drive the company on to become a success. He is creating the next step of motor racing by transforming it to the wild blue yonder, describing this innovative higher level as "Motorsport in the Sky."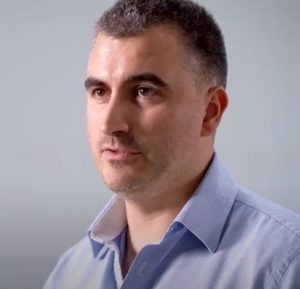 Matt Pearson
Two trade attendances at the UK Goodwood Speedweek in 2019 and 2020 have proven there is not only an eager and enthusiastic audience awaiting for flying racing vehicles, but what seems apt, Pearson is following a well-trodden entrepreneurial path of former British speed pioneers.
Airspeeder was founded in 2016 and initially based in Sydney. Two years later, the company had designed several new models with eight propellers, two on each corner of the craft. The development of the aircraft had an early setback when footage of a crash during a trial was leaked to social media.
In May 2019, after various successful tests of a MK2 remote control version, German company, DHL, became a global logistics associate. A month later, money management firm, Equals, joined as an Airspeeder's FX partner.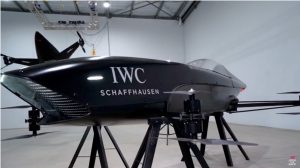 MK3 Prototype
In April this year, serious financial investment came along when Saltwater Capital, a global specialist technology fund led by Len Findaly and Jelix Partners, announced significant institutional backing for the Airspeeder series.
Today, the company's latest carbon-fibre structure MK3 is now a full-scale prototype. This makes the vehicle lightweight, strong and very safe for the pilots, with the MK4 already in the pipeline.
Pearson's initial vision is to hold a World Championship featuring five teams and ten pilots.  This is now scheduled to begin in various remote locations across the globe with the first public race to be held in Coober Pedy, South Australia "within the coming months." The teams are to be provided with racing electric quadcopters, known as Speeders, that can fly at up to 200km/h.
In a recent Roland Berger research paper titled: Aircraft Electrical Propulsion – Onwards and Upwards, it states that aviation and aerospace industries are set to change in the near future, citing, "(turning) electric propulsion into a competitive sport may well do the trick."
Pearson points out, "It has been sporting competition that drove progress in both the development of cars and aeroplanes and why we are delighted to work in close collaboration with global regulators and the wider eVTOL industry to bring closer a revolution in airborne mobility."
The idea is akin to Enzo Ferrari's belief that racing motor cars accelerates the technical development of the road car. Today, Airspeeder is cited as a leading light in the race to develop sustainable transport alternatives using competition to accelerate its progress.
The technology that underpins the company's flying racing series is developed by sister-company, Alauda. During competition, these flying vehicles utilise cutting-edge LiDAR and Machine Vision technology to ensure close but safe races, with defined and digitally governed no-fly areas surrounding spectators and officials.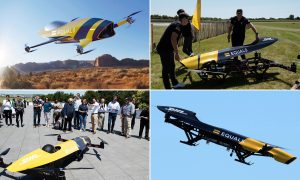 As creators of the sport and the hardware that delivers it, Alauda will market the world's "only performance eVTOL flying craft" to private buyers.
Meanwhile, the next in-line Airspeeder MK4 prototype, is powered by an interchangeable 500kw battery. It is a closed single-seat cockpit craft with a carbon fibre monocoque design. Unloaded, the MK4 weighs 120kg and can fly at speeds of up to 200km/h.
Batteries are swappable, but last for only fifteen minutes, so during races pilots will have to make pit stops to change batteries until the technology improves. The flyers will plot an electronically governed course in head-to-head time trials. Tournaments are currently being negotiated across the globe, where viewers can experience the races via multi-channel streaming. The few spectators presently allowed at live events will be limited to VIPs.
For the series, racing teams and manufacturers will be provided hardware from Alauda only, but offered the flexibility to set strategy and draft their own pilots. Such flyers will be drawn from aviation backgrounds including the military as well as from motor racing.
 Visual presentation
https://www.youtube.com/watch?v=Fl0hl2_E9Mg
https://www.youtube.com/watch?v=RJxefWwCddg
https://www.youtube.com/watch?v=7ke7Md-wrJI
For more information