By Chris Stonor
(Dispatches from Australia)
For residents living in Canberra and Logan, New South Wales, drone delivery of food, drink and general products is becoming a commonplace occurrence. Whether it is fried chicken, band aids or coffee, reports a press release. Wing's success continues to grow, as it adds one of Australia's largest supermarket chains, Coles, to its now growing list of clients.
Starting in Canberra, Wing customers can order up to 250 items from Coles including bread, fresh produce, snacks, meals, health care items, kitchen essentials and even toilet paper, delivered by drone to your property in minutes.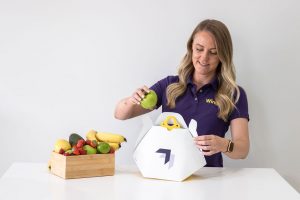 The release points out, "No-more getting in the car to sit in traffic, searching the aisles to find what you need with a few kids in tow, or waiting in the queue to pay. Now you can select what you need when you need it (online) and have a drone bring it to your front door."
In 2021, Wing completed just over 100,000 drone deliveries in Australia. In just the first two months of this year, the company has already surpassed 30,000. And that momentum is only increasing. Recently, Wing had its busiest week ever, making more than 1,000 deliveries in a single day (or a delivery every 25 seconds) and has now surpassed 200,000 commercial deliveries across the world. This momentum is being propelled by a strong list of partners in Australia who are seeing, first-hand, the value that drone delivery can bring.
For example, earlier this year Wing launched a partnership with the popular Vietnamese chain Roll'd, so customers can get a Bȧnh mi or a delicious Bao via drone in minutes. After widespread customer demand, it became the #1 requested merchant for takeaway food.
Wing has also partnered with KFC Australia alongside Friendly Grocer offering rapid Covid-19 tests, and St John Ambulance QLD providing first aid kits.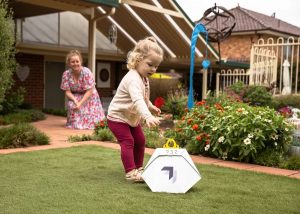 The release continues, "Integrating drone delivery into daily life isn't just an added convenience. It holds the promise to reduce traffic congestion, accidents and greenhouse gas emissions, while growing sales for businesses, all the while giving people more time back in their busy lives."
Presently, Wing is the great success story of drone delivery, opening doors for others to follow like Manna Aero from Ireland.
Watch Video:
https://www.youtube.com/watch?v=aKhpuxRCioM&t=4s
For more information