By Chris Stonor
He's a mischievous leprechaun is our Bobby Healy. He tweeted this out last night. "The future? Drone delivery is the *present* where @MannaAero operate Chamath. Here's a map of live, revenue-generating deliveries last week – with one drone. Perfect weather for a SPAC wouldn't you say?" 😉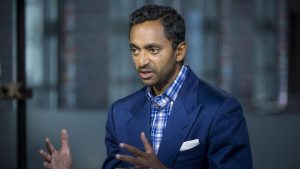 Chamath Palihapitiya
 The Tweet
https://twitter.com/realBobbyHealy/status/1420831000087629829
One presumes Chamath is a reference to Chamath Palihapitiya, who is a Facebook executive-turned-billionaire investor. He became well-known for using a SPAC to merge with Sir Richard Branson's Virgin Galactic. He's now moved into politics, declaring back in January, his candidacy for Governor of California. He also has "lots of wealthy friends."
Yet, watching past videos of Bobby Healy, he comes over as a man who likes to be in control of his business with only private investors to liaise with, and not floating on the Stock Market where he is then behest to the general public.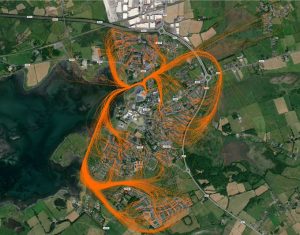 Manna's On-Going Success in County Galway
Even so, expanding into America and the rest of the world, as Healy wants to do, requires a huge amount of investment and the obvious path to such revenue is a Stock Market floatation.
Who knows?
For more information