By Chris Stonor
Australian-based software company, Dragontail Systems, that optimises the entire restaurant order and delivery process for global take-away brands, has announced a partnership with U.S-located Valqari, a drone delivery mailbox firm, reports a press release. The plan is to deploy autonomous drones via the Algo Dispatching System that uses AI-based technology.
The delivery drones will drop off orders from restaurant kitchens to remote landing stations, whether located at parking lots or service garages, to be picked up by delivery drivers for that "last inch connection." Drivers will pick up the already landed food from a Valqari mailbox to be then placed into specialised lockers on a vehicle to keep it hot, fresh and safe during final transit.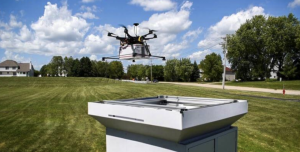 Valqari Mailbox
Levanon Ido, CEO and Director of Dragontail, said, "These products not only provide cost-effective solutions to restaurants by reducing manpower and labour costs, but also grant the opportunity to reach an extended customer-base in both urban and rural area." Adding, "This is vital to combatting the current pandemic crisis impacting the restaurant industry."
The Algo Dispatching System is "the first platform in the world to fully automate and streamline the kitchen flow." The Valqari mailbox provides "a secure and convenient delivery receptacle for both drone and traditional deliveries." This process will increase the effectiveness of drivers to make multiple short delivery trips, rather than long trips to restaurants and kitchens. It is also safer as it reduces physical contact.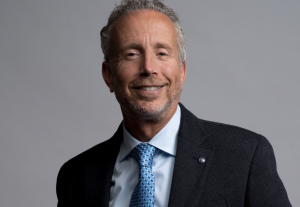 Levanon Ido
Ryan Walsh, the Valqari CEO, commented, "This innovation signals a fundamental shift for the logistics of the food industry and combines technologies to offer a secure and contactless delivery experience for both drivers and end customers."
 Visual presentation
https://www.youtube.com/watch?v=VCFwUY7XTps
For more information