By Chris Stonor
ANRA Technologies, a drone logistics company, accomplished a 100-flight hour milestone while conducting Beyond Visual Line of Sight (BVLOS) delivery operations in India, reports a company press release. ANRA leads a consortium in support of a project awarded by the Directorate General of Aviation (DGCA) and the Ministry of Civil Aviation (MOCA).
Along with partner Swiggy, they made history by launching the first end-to-end BVLOS drone delivery trials as part of this project last June. The release explains, "One of the project requirements was to fly 100 hours to collect data and lessons learned to inform the Indian regulatory process as government stakeholders prepare the next set of drone rules for BVLOS operations."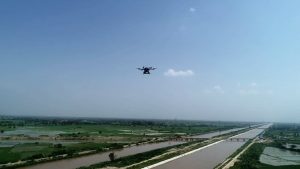 ANRA's operators flew 90 percent of the total flight hours alongside another consortium partner, BetterDrones, which flew the remaining flight hours. The team deployed to the campus of the Indian Institute of Technology Ropar and the Etah district. Flights consisted of multi-rotor drones operating on ANRA's SmartSkies CTR and SmartSkies DELIVERY software platforms, delivering products from Swiggy, India's largest online food ordering and delivery platform.
The release continues, "The project has achieved over 350 sorties, transiting 1,100 kilometers of incident-free operations. The flight team overcame numerous challenges, ranging from heavy rains during monsoon season to COVID quarantines, often drawing attention from curious onlookers who wanted to see the technology in action."
The project took months of planning, risk assessments, air traffic control integration, training, equipment preparation, and coordination that will culminate in a final report to the government.
Footnote
ANRA is the only UAS technology provider approved by the Government of India to lead two consortia as part of this initiative. One consortium consisted of ANRA and their partners Swiggy, Indian Institute of Technology, Ropar (IIT-R), and BetterDrones.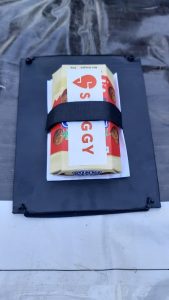 The second consortium included ANRA and IIT-R, which focussed on medical deliveries. Using this experience, ANRA is keen on supporting the World Economic Forum's Medicines from the Sky project in India, operating drones for use cases such as vaccine delivery.
Visual presentation
https://www.youtube.com/watch?v=wvOsz_Gvr4Y
For more information