By Chris Stonor
Forbes.com journalist, Canadian John Koetsier, recently interviewed Google's Wing Drone Delivery Head of Communications, Jonathan Bass. He begins the article by pointing out that Google now owns "The largest residential drone delivery service in the world" and offers facts to back up his claim.
The service completed 100,000 deliveries last weekend since starting; is 500 percent higher than last year with more deliveries in the first quarter of 2021 than in all of 2020 combined. In Queensland, Australia, for example, these deliveries have included:-
10,000 cups of coffee
2,700 sushi rolls
1,000 loaves of bread
1,200 "hot chooks" (Australian for roasted chicken)
Wing's drones are a fixed wing aircraft that cruise at a height of around 100 ft, carry small packages up to about 3 lbs in weight, and deliver within a six-mile radius in under six minutes. The drones descend to around 23 ft, then lower and release the package automatically. Koetsier points out, "Drone delivery is custom-built to supercharge the on-demand economy."
Meanwhile, Google says that August, to date, has been another record month, where a study of Google's first U.S drone delivery region in Christiansburg, Virginia, found that 90 percent of those who were exposed to the service liked and supported it.
John Koetsier (JK) then begins the interview with Jonathan Bass.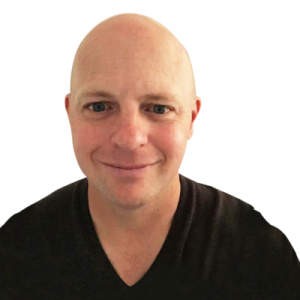 John Koetsier
JK: What makes Wing different from competing drone delivery companies?
Bass: Wing is operating live, automated drone delivery services in Australia, Finland and the U.S, and making thousands of deliveries each week to customers, on-demand. Our operation in Queensland, Australia is the largest residential drone delivery service in the world, available daily to 19 suburbs with a population of 110,000 people. We've made nearly 100,000 deliveries to customers on demand, on top of hundreds of thousands of additional test flights. These deliveries have primarily been made directly to homes, but also to offices and apartment buildings, and we've even offered delivered to customers on-demand in public parks.
Wing has built a drone delivery platform not to deliver our own stuff, but to deliver everyone else's. Our aircraft is lightweight, we require very little space to operate and flight systems are highly automated—it's easy for a wide range of businesses to set up and use nearly anywhere at a fraction of the cost of ground delivery.
JK: You're accelerating growth. When do you see this becoming available for most people in the US?
Bass: We're still in the early days of drone delivery, but things are starting to move quickly. Deliveries grew over 500% from 2019 to 2020, then we made more deliveries in the second quarter of this year than in all of 2020, and now August has been another record month. We have plans to expand this year within the U.S., and look forward to sharing more specifics soon. One reason we feel so positive about the future of drone delivery is because of the feedback we're receiving from the people who are actually able to access it.
Just recently, Virginia Tech did a study of residents in Christiansburg, Virginia — where Wing launched the first commercial drone delivery service to homes in the U.S. — and found nearly 90% support for drone delivery. This is vastly higher than prior studies of people who had not had the opportunity to see drone delivery up close.  To us, that's a strong proof point that when the service is available, people find it incredibly useful. In the end, that positive sentiment around drone delivery is what will power its expansion.
JK: Is the US regulatory environment a challenge? What needs to change?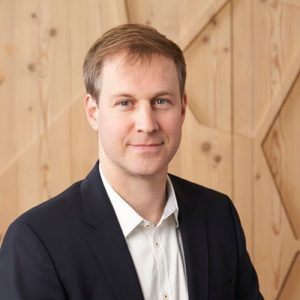 Jonathan Bass
Bass: Each country has its own regulatory approval process.  We've conducted hundreds of thousands of test flights, and we're operating high volume operations in urban and suburban environments, and we've had extremely positive responses from the communities we serve. That being said, progress in the US has been slower than we would have hoped relative to other countries that we operate in, such as Australia. However, we're optimistic that our permissions to operate in the U.S. will expand to more closely resemble our permissions in other parts of the world in the coming months. Safety continues to be a top priority—we're closing in on half a million flights without incident—and the bottom line is that every delivery that is conducted by a 10 lb drone like Wing's aircraft, and not a car or truck, makes US communities safer, reduces traffic congestion and emissions.
JK: Who are you partnering with in terms of retail sales? Can any business connect and start doing deliveries via you?
Bass: Our goal is to build a drone delivery platform that anyone can plug into. Currently we work with over 30 businesses around the world to deliver their goods to customers. These range from large, multinational companies like Walgreens, to grocery stores, hardware stores, to bakeries, coffee shops and other restaurants. We can deliver virtually anything under 3 lbs that fits in our custom-designed box. With nearly 90% of last-mile deliveries being made up of packages weighing under 5lbs, there is a lot of opportunity for drone delivery.
JK: What are the biggest issues to work out, still?
Bass: Expanded regulatory permission is our primary obstacle at this stage—our services are capable of doing more than they are allowed to do today. One reason we're so excited about our growth in Logan, Australia is because it shows that we can build a safe, scalable service that communities will embrace. There are hundreds of cities around the world just like Logan in terms of size: New Orleans; Manchester, England or Florence, Italy, just to name a few. Logan's success implies a not-too-distant future in which similar high-volume drone delivery services could be replicated in cities and metro areas around the world.
JK: Thank you for your time!
Visual presentation
https://www.youtube.com/watch?v=5YZkhflZjGg
For more information
(News Source: https://www.forbes.com)