By Chris Stonor
Just Eat has been added to the growing list of businesses involved with Manna Aero's drone delivery trials alongside supermarket giant Tesco in Ireland's town of Oranmore, County Galway, reports galwaydaily.com.
Asian food lovers can now order from Camile Thai in Oranmore and have their delivery dropped to their door in under three minutes.
As part of the Manna Aero trials, the drone takeaway delivery service has gone live for the first time ever on the Just Eat app. This is also a first for the Just Eat Takeaway.com Group.
Recent UAMN Articles on Manna Aero (Oranmore):
https://www.urbanairmobilitynews.com/express-delivery/three-months-on-how-is-the-manna-drone-delivery-tesco-trial-in-oranmore-actually-going/
https://www.urbanairmobilitynews.com/express-delivery/were-absolutely-swamped-with-love-bobby-healy-manna-aero/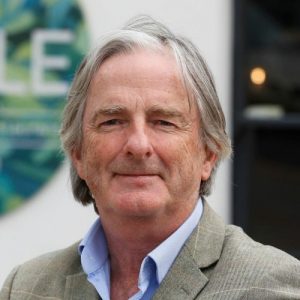 Brody Sweeney
Customers can select dishes on the dedicated Camile Thai drone delivery menu page on the Just Eat app, which is now available between 4pm and 8pm, Thursday to Sunday. Recently, Manna gained permission from the Irish Civil Aviation Authority to fly in the dark.
This is a satisfying moment for Manna and its founder, Bobby Healy, as a year ago the company teamed up with Just Eat to deliver take-away food from Camile Thai and Ben & Jerry's ice-cream to students at Dublin University College. Unfortunately, due to the advent of the Covid-19 pandemic, this trial was shelved.
The takeaway chain Camile Thai, founded by Irish entrepreneur, Brody Sweeney, is delighted like Healy, that Just East are now on-board.
Sweeney enthused, "Following a period of live trials, we're thrilled to be extending the availability of drone delivery to our Just Eat customers. People now have the opportunity of enjoying Thai food three minutes after it's left our kitchen!"
He continued, "Throughout our ten years in the home delivery business, we've really recognised the benefits of quick order fulfilment and this technology enables game-changing speed improvements." The company has announced it is to create 220 jobs in Ireland this year via opening 15 new outlets.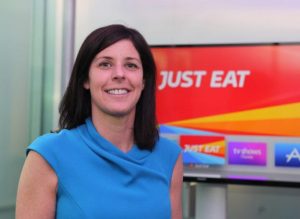 Amanda Roche-Kelly
Amanda Roche-Kelly, Just Eat MD, said, "We're delighted to see this exciting partnership with Manna get off the ground and thrilled that our Camile Thai customers in Oranmore are the first to enjoy this new delivery option right to their door."
She added, "It's a real success story for technology in the takeaway food industry in Ireland and one that has continued to show its resilience and innovation in the face of all the challenges faced over the past year."
Visual presentation
https://www.youtube.com/watch?v=5yxQ1czlrhg
For more information
https://www.just-eat.ie/area/oranmore-co_galway
(News Source: https://www.galwaydaily.com)