By Chris Stonor
Wired Magazine has published an intriguing feature this week asking that inevitable question. Is the much promised Amazon drone delivery service "now a busted dream?"
For the last five years, some might say longer, Amazon has offered the promised land of drones delivering packages to your doorstep within an hour of the order. In hindsight, this dream was never instep with reality.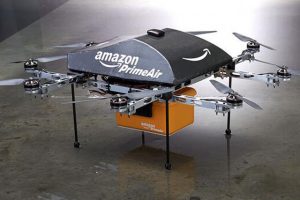 In recent years, this chimera has agonisingly fizzled out, as Wired points to the "mass redundancies" including 100 employees at Amazon Prime Air, while others have been transferred to other projects abroad as the company closes down parts of its UK operation.
Those working on the UK team have described a project that was "collapsing inwards", "dysfunctional" and resembled "organised chaos", run by managers that were "detached from reality" in the years building up to the mass redundancies.
Yet, five years ago, Prime Air's UK operations were at the centre of a frenzied PR campaign, with Amazon executives claiming that drones "would be delivering packages within a few years." The company even offered tours of its secret drone lab to local schools, opened a new office in Cambridge and released an array of promotional videos that received millions of YouTube hits.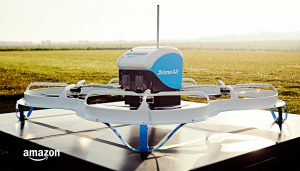 To read the online Wired Magazine feature please click on the link below:
https://www.wired.co.uk/article/amazon-drone-delivery-prime-air
 For visual presentation and more information
https://www.amazon.com/Amazon-Prime-Air/b?ie=UTF8&node=8037720011