By Chris Stonor
Pizza Hut Israel is thinking out of the pizza box by attempting a new approach to delivering its food by drone, reports wsj.com. For instead of flying it directly to customers' homes, the company plans to trial Israeli government-approved landing zones, such as spaces in parking lots, from where delivery drivers can collect these orders and then transport them on the final leg to customers. The trial is to begin in June.
Ido Levanon, MD of Dragontail Systems, the technology firm coordinating this trial, says, "Drone delivery is a sexy thing to talk about, but it's not realistic to think we're going to see drones flying all over the sky dropping pizzas into everyone's backyards anytime soon."
At present, the primary problem are the regulations which do not allow such craft flying over populated areas. The vision of hundreds of drones flying across a city centre 24/7, is still the realms of science fiction.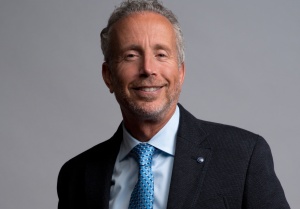 Ido Levanon
For example, In 2016, Domino's Pizza claimed "a world first" when a drone flew two pizzas to the Whangaparaoa, New Zealand backyard of Emma and Johnny Norman. The company even trumpeted "This is the future", yet over four years on, nothing else has occurred, absolutely zilch.
Yet, optimism remains high. In the U.S, the FAA are gradually easing restrictions while drone technology is steadily improving with more powerful batteries and the economic costs of delivery is reducing.
Stephen Wright, a senior research fellow in Aerospace Engineering at the University of the West of England, commented, "As technical problems are getting resolved, so we're looking at finally deploying drones in cities. But now we're hitting the next level, which is regulatory issues."
He continued, "The basic question asked by the likes of the FAA is, 'How can you prove that you're not going to drop a drone on somebody's head and kill them?'"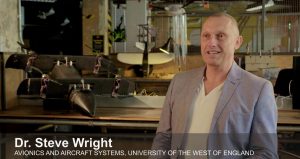 In Israel, the Ministry of Transportation is only allowing Pizza Hut to test its drone technology from one restaurant and within a designated "air bubble" measuring approximately 50 sq miles in the north of the country.
Levanon points out, "Flying individual orders to doorsteps requires a lot of drones, and a lot of battery charging. What we've come up with is a more practical solution." He adds, "The drones won't drop an order at a landing point until the system recognises a driver is there to collect it, therefore, preventing opportunistic pizza theft."
Pizza Hut Israel's President, Udi Shamai, explains, "Equipping Pizza Hut's Bnei Dror outlet with drones will let it service 7,000 additional households that normally can't order delivery from there."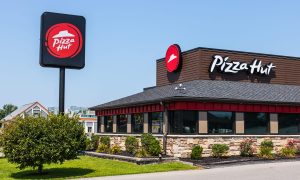 Dragontail plans to test-fly cargo in the assigned area six times a day until June before its actual consumer deliveries begin. Executives hope these flights will provide the government with proof of the technology's safety and capabilities, while letting the team fix any problems that may transpire.
One challenge is weight. The Israeli regulator only allows flights carrying just over 5.5 lbs of cargo, the equivalent of two pizzas and a bottle of coke, but Shamai comments, "We're hoping by June they'll increase the weight to 22 lbs."
Wright concludes, "The thing that makes everybody's jaws drop won't be drones delivering a pizza box to the local park, or even on your doorstep, because that's just them replacing one motorbike. It's when they can clean windows or service people in nursing homes or maintain infrastructure like bridges. Then the user experience will suddenly transform."
Visual presentation
https://www.youtube.com/watch?v=Wytvn4_9FFE
https://www.youtube.com/watch?v=VCFwUY7XTps
For more information
(News Source: https://www.wsj.com)