By Chris Stonor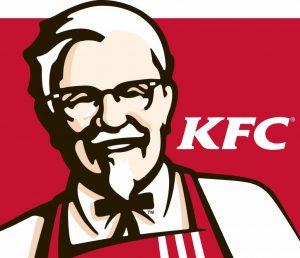 Wing is back in the news again as KFC Australia is the latest to experience its drone delivery service, reports Linkedin.
A company spokesperson wrote, "We're thrilled to announce that through our partnership with Wing and our franchise partner, Collins Food Ltd, we are today piloting an Australian-first for KFC. Customers in Logan, Queensland can now get fresh Kentucky Fried Chicken, delivered to their door by drone."
The newspaper, The Australian, carried a story last week about this delivery trial.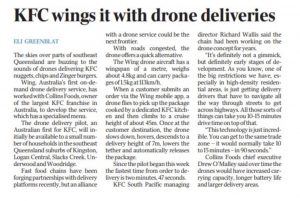 (Click to Enlarge)
For more information