By Chris Stonor
As the drone and eVTOL industry grows so do the number of jobs available. While Linkedin is a good source for tracking down work, a new site has emerged called Drone Industry Jobs that is a Membership only forum. At present, the site has 689 members, but no doubt this will increase.
The Facebook Site
https://www.facebook.com/groups/dronejobvacancies/
Presently, one job available is at Amazon Prime, where the company is seeking a Drone Maintenance Technician. The advertising blurb says, "If you are seeking an interactive fast-paced environment where you can drive innovation, apply state-of-the-art technologies to solve extreme-scale real-world challenges, and provide visible benefit to end-users, this is your opportunity."
The advert then lists the required qualifications:
BASIC QUALIFICATIONS
. Mechanical and electrical integration or assembly experience
· Experience in installation of sub-assemblies and assemblies while working to drawings or CAD files
· Ability to carry/lift up to 50 lbs
· Demonstrate proactive safety mindset in ambiguous situations
· Familiar with common business applications and tools (e.g. MS Office, SQL)
· Excellent verbal and written communication skills
· Exceptional attention to detail and exemplary organizational skills
· Familiar with maintenance guidelines as defined in 14 CFR 43
PREFERRED QUALIFICATIONS
. FAA Airframe & Powerplant License
· Experience using Microsoft Office and Linux
· Familiar with Python or other scripting languages
· Experience creating CAD files based on loose specifications
· Experience in the aviation industry
· Ability and license to operate a motor vehicle
Apply here
https://www.amazon.jobs/en/jobs/1372502/drone-maintenance-tech?no_int_redir=1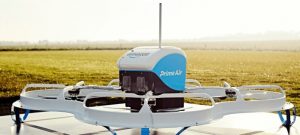 Presently, Amazon Prime blows hot and cold over its proposed drone delivery service. Back in November, the company sacked dozens of R&D and manufacturing staff from its drone project, yet only a few months earlier, Jeff Wilke, the CEO of Amazon's consumer business, had said "drone deliveries will be available in months" and "We've been hard at work building fully electric drones that can fly up to 25 kilometres and deliver packages under 2.3 kilograms to customers in less than 30 minutes."
Previous UAMN Article about Amazon Prime Drone Delivery:
https://www.urbanairmobilitynews.com/express-delivery/amazon-prime-air-drone-project-sacks-dozens-of-staff/
Perhaps, this new job advert is the beginning of a new thrust forward for the company's "delivery of the promised land".