By Chris Stonor
The partnership between the Isles of Scilly Steamship Company  and unmanned aerial systems (UAS) experts, Flylogix, has secured a UKP200,000 of grant funding from Aerospace Cornwall to run a test project, reports a press release.
This three-month trial involves a Flylogix drone making frequent daily flights between Land's End Airport in West Cornwall to St Mary's Airport on the Isles of Scilly. The drones "will carry time-critical items" such as medicines and blood samples 30 miles over the Atlantic Ocean.
In preparation, work begins this month on automatic take-off and landing trials from Land's End Airport. The eventual aim is for an economical drone freight service that can operate autonomously.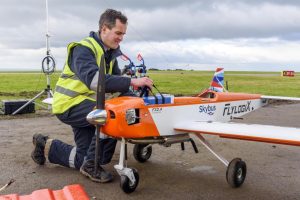 The Steamship Company's aviation team is working with Flylogix and the Civil Aviation Authority (CAA) to create an operation that can complement their existing air freight service. This could pave the way for similar operations from other UK airports.
Chris Pearson, Manager of Land's End Airport, said,"We proved last year that a drone flight was technically feasible. Now we're concentrating on how regular daily flights can create a service that is resilient and meets the needs of islanders. It's early days but we're very excited by the possibilities and are delighted to have Aerospace Cornwall's support."
Charles Tavner, Executive Chairman of Flylogix, added, "We're breaking new ground in the UK by looking at how you integrate unmanned aircraft with manned commercial fights in a way that is both safe and efficient. The three-month trial will yield invaluable data as we work towards creating a bespoke UAS for Scilly."
The trial is part of a two-year project that aims to culminate with a purpose-built drone that can provide a commercial freight service to the islands. The Steamship Company and Flylogix will work closely with the island community to establish the requirements for the service.
Flylogix currently uses an unmanned single engine aircraft with a wingspan of 3.48m, a range of 500 km and a cruising speed of around 80 mph. All flights will be continually monitored, with safety paramount. Compared to manned aviation, it has 98 percent fewer carbon dioxide emissions.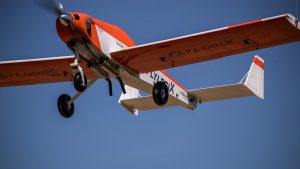 James Fairbairn, Aerospace Cornwall's Business Development Manager, commented, "The UAV sector in Cornwall is growing exponentially, so we are delighted to support this innovative and ground-breaking pilot project with Flylogix and the Isles of Scilly Steamship Group. Progressive projects like this are so exciting for Cornwall and help the region get the recognition that it deserves."
The Isles of Scilly have a population of around 2,200 people who rely entirely on air and sea links for their supplies. Tourism accounts for around 85 percent of the local economy, with over 100,000 visitors every year, lured by the islands' stunning natural environment, mild climate and relaxed pace of life.
Last December the Steamship Group and Flylogix successfully flew an unmanned drone from Land's End to Scilly in what was the first ever freight drone flight between two UK commercial airports.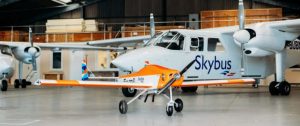 For more information