By Chris Stonor
Edinburgh property developers have stated their future constructions will have designated areas for a drone delivery landing pad with the first to be opened by the end of this year, reports edinburghnews.scotsman.com.
Glencairn Properties have revealed that its 37 design-led apartments located at 200 Great Junction Street, Edinburgh will offer a unique drone landing pad on the property's roof terrace, accommodating the development of contactless delivery.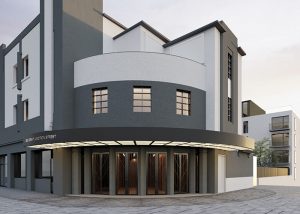 Urban-Air Port announced the launch after winning the UK Government's Future Flight Challenge to develop aviation infrastructure and systems that enable the next generation of electric and autonomous air vehicles.
Daryl Teague, MD of Glencairn Properties, commented, "Last year showed the speed at which drone technology can advance. The future came quicker than anticipated because people needed a new way of living in these pandemic circumstances." He continued, "I believe a drone delivery pad will be a functional, desirable aspect of a home in the very near future and I want to make sure we're catering for that possibility now."
The one, two and three apartments are located in a former cinema building which has been on the risk register for over 12 years and lain empty and derelict for a majority of this time.
The regeneration of the building pays homage to its former guise with the traditional cinema style facade and foyer details restored. The show home styled by Edinburgh's, Catalog, is now available to view.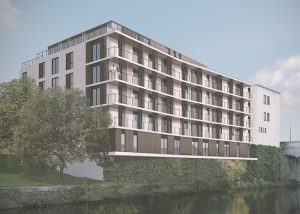 For more information
https://www.glencairnproperties.com/project/great-junction-street/
(News Source: https://www.edinburghnews.scotsman.com)