By Chris Stonor
Sejong City is to be the first in South Korea to commercialise the drone delivery of pizza, reports aninews.in. This has always been "the wet dream" of the drone delivery industry, where hundreds of craft consistently fly over cities and large towns delivering pizzas, burgers or coffees to the doorstep of the populace. It appears South Korea will be one of the first to turn this into a reality.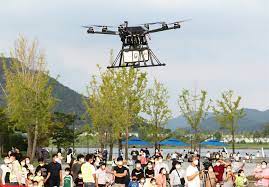 The country's Ministry of Land, Infrastructure and Transport announced this week that a collaboration between drone company, P-Square, and Global chain, Domino Pizza, will begin operating over Sejong City, two to three times per hour from 1pm to 6pm on Saturdays and Sundays between August 21stand October 31st as part of a major trial.
The public need to use a specialist mobile app to order takeaways and only in the Sejong Lake Park area. Customers can track the location of the delivery drone in real-time via this app. Just before receiving the pizza, a generated password is then entered to confirm its arrival and avoid theft or loss.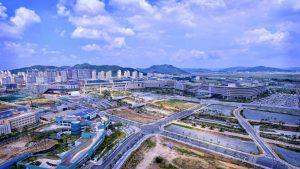 Sejong City
If these trials are successful, the South Korean Government plans to extend these deliveries to other major conurbations.
Visual presentation
https://www.youtube.com/watch?v=2N41AiCxFCU
(News Source: https://www.aninews.in)