By Chris Stonor
UK Beyond Visual Line of Sight (BVLOS) trial flights now begin in earnest. The UK's regulator, The Civil Aviation Authority (CAA) announced this week new tests that "fires the starting gun for the next phase of growth of the drone industry", reports theweek.co.uk. This follows on from news this week that the U.S FAA permission for drone flights over people and at night, has come into effect.
Initially, the CAA has given the go-ahead for Sussex-based drone start-up, Sees.ai, to begin operating regular BVLOS flights "using only cameras and sensors to guide its craft". At first, the trials will involve the industrial environment and once proven safe, the company aims to extend the practice to other areas.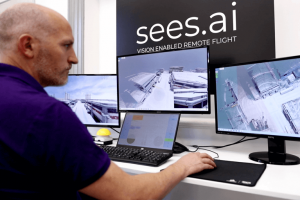 John McKenna
John McKenna, CEO of Sees.ai, says,"We are accelerating towards a future where drones fly autonomously at scale, high up alongside manned aviation and low down inside our industrial sites, suburbs and cities."
Currently, drones are banned from BVLOS "under almost all circumstances." This has caused difficulties in rolling out technology "at scale" for logistical tasks such as inspecting infrastructure or flying deliveries in urban areas.
The start-up has permission to fly drones in three nominated sites without needing prior authorisation. The flights will have a maximum height of 150ft, and initially require an observer to remain in the visual line of sight with the craft and communicate to the remote operator if necessary.
Several key hurdles remain in the commercial roll-out of delivery drones, warn regulators, such as ensuring the craft are able to detect and avoid other objects in the sky, alongside the general management of "drone traffic."
McKenna continues, "I think transporting Amazon packages or delivering pizzas is coming, but these are still a way off. Here in the UK we have high privacy expectations." But adds, "Securing this UK-first permission is a major step though on a journey that will deliver big benefits to society across public health & safety, efficiency and environmental impact."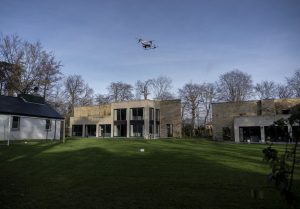 Manna Aero (Oranmore)
As drone regulations are gradually relaxed around the world, the aspirations and hopes of the delivery industry remain high. The overall view is, drone delivery on a mass scale will happen, but when is another matter. Manna Aero in Oranmore, County Galway, and its trial with Tesco and local traders, has proven it works and works very successfully, for "Every Little Helps".
For more information
(News Source: https://www.theweek.co.uk)