By Chris Stonor
Australia's Queensland Police are rolling out "crime-fighting drones" across the State to help catch dangerous drivers, reports 4bc.com.au.
Police say aerial surveillance is already proving its worth, helping catch dozens of offenders, for example, in a huge blitz on Gold Coast hoons (illegal road car races). Increasing numbers of officers are being trained as drone operators alongside a growing fleet of craft being deployed as crime fighting tools.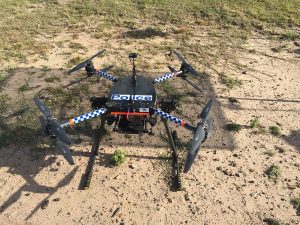 Queensland's "Operation Tango Vinyl" has led to the arrest of 99 people on 137 charges that include dangerous driving as well as drug and drink-driving offences. The operation has also resulted in the seizure of 20 vehicles under anti-hooning laws, while almost 400 infringement notices have been issued.
Queensland is at the forefront of Australia's police use of drones. Back in 2015, the State paid AU23,000 for two craft and had an officer from QPS Photographic Section complete CASA training the previous year in order to learn how to operate the technology. The drones deployment was integrated into the Forensics Services Group due to their ability to capture photographic stills, videos and 3D images.
The then Police Minister, Jo-Ann Miller, stated the implementation of these craft was an Australian-first for forensic services. She commented, "These new drones will offer investigators the opportunity to record a comprehensive aerial overview of crime scenes — something that they haven't been able to do before now." And continued,  "The images the drones can capture will be invaluable when it comes to presenting evidence in court."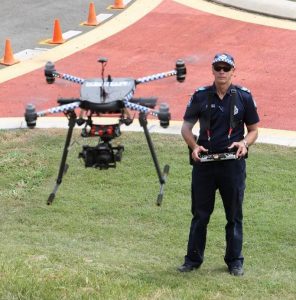 The craft are used to search for evidence in places that  previously were inaccessible. For example, on a roof, down a cliff or over a very large distance. Miller said QPS had been investigating ways to use RPAs since 2010 after receiving operational approval from CASA in late 2013.
Today, the Queensland police also regularly deploy drones to cover serious traffic crashes, as the craft are able to rapidly take photos and gather evidence of the scene, thus assisting in opening the roads up faster to traffic.
(News Source: https://www.4bc.com.au)