By Chris Stonor
The Belgium Minister of Justice, Vincent Van Quickenborne, protested this week about his country's police and the increasing monitoring of the public during the pandemic including the use of drones, reports dronewatch.nl.
According to experts, the risk of people's privacy is growing and the Minister is especially concerned of the police's plans to closely watch over the public during Christmas and the New Year via the deployment of drones.
Previous UAMN article about this story:
https://www.urbanairmobilitynews.com/uncategorized/belgium-flemish-police-to-deploy-drones-during-covid-christmas-and-new-year/
While the increasing use of these craft by police all around the world has many positive aspects from finding missing people via thermal imaging to road accident analysis, there is a disturbing side too.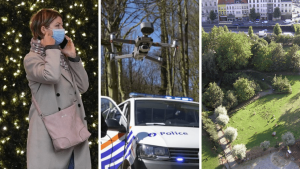 For example, world forces are increasingly deploying drones in the areas of surveillance, crowd control and enforcement. During the pandemic such craft are used to monitor whether people are keeping to social distancing regulations and employ attached loudspeakers to admonish people if they are deemed to be breaking these rules. This happened recently during Black Friday, above the Christmas shoppers in Rotterdam.
The Belgium Minister is so concerned that he has stopped the police in the Municipality of Limburg from deploying drones over the New Year period in a bid to stop fireworks displays. Homes were also to be monitored to discover whether people had invited friends or family members to join in the celebrations, breaking the stipulated Covid rules. The police plan caused such controversy that a privacy investigation has already begun.
Van Quickenborne explained, "I am an advocate of technology and believe that the police should be able to use the latest examples, but it must not conflict with the rule of law. Like the house, the garden is inviolable. Using drones with heat sensors to detect drug labs is perfectly possible. But it is very different from what they use as a general means of maintaining order for the coronavirus measures."
Meanwhile, the Minister has circulated a letter in which he further explains his views. Van Quickenborne opposes the "tow net technique" in which drones look for potential violations, because "not only public spaces, but also gardens and homes come into play. That is far too disproportionate," said the Minister. "There must be a better balance between privacy and enforcement."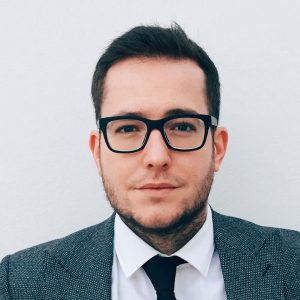 And Belgian privacy lawyer, Matthias Dobbelaere-Welvaert, agrees. He stated, "I fully understand that people are very annoyed by these practices and they rightly take offense. This has no place in a democracy. This belongs in China, so let us just keep it there."
However, the lawyer advises the public must not take matters into their own hands like shooting down the drones. He pointed out, "Destruction of police equipment is a serious offense. You can throw a toilet roll at it, but the best you can do is record its overflight and then file a complaint, because the drone has flown over your private property. That is the most sensible and safest way."
In the Netherlands too, the deployment of police drones for surveillance and enforcement is increasingly opposed by privacy experts. In the newspaper, Trouw, Professor of Law and Society at the University of Groningen, Jan Brouwer, wrote, "We must properly regulate camera surveillance, including drones, by law. Including precise conditions under which this is allowed and possible. "
And Bart Schermer, Associate Professor of Privacy Law in Leiden, added, "If you use drones more systematically, the infringement will become more serious. Even though the police don't save the images, the nature of the surveillance is different from a cop walking down the street. You can no longer see the agent and he or she can follow you throughout the public space. "
Visual presentation
https://news.sky.com/video/coronavirus-drone-enforces-covid-19-lockdown-in-brussels-11962203
For more information
https://www.belgium.be/en/justice
(News Source: https://www.dronewatch.nl)
(Front Photo: Belgium Minister of Justice Vincent Van Quickenborne)