By Chris Stonor
As part of the border flight project between Lehrstuhl und Institut für Flugsystemdynamik, RWTH Aachen and Stadt Aachen, the City of Aachen facilitated last week, the first autonomous drone border crossing from Germany to the Netherlands for future search and rescue missions, reports a press release.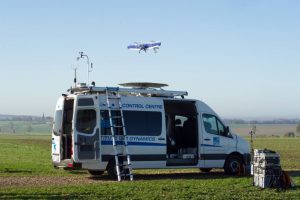 Mirijam Bohme, the project leader, said, "This is an important step for the Urban Air Mobility (UAM) Initiative of the MAHHL-cities (Maastricht, Aachen, Hasselt, Heerlen, and Liége)."
Sibylle Keupen, Lord Mayor of the City of Aachen, added, "Drones provide great potential for our society. I am delighted that we can now develop such innovative technologies for citizens on either side of the border."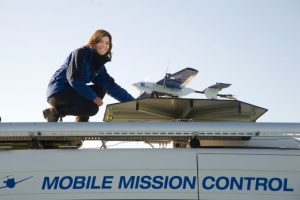 The tilt wing Maverix drone deployed, takes off and lands vertically. It covers long distances at a high speed and operates automatically during Beyond Visual Line of Sight (BVLOS). The craft is well equipped to aid emergency services in search and rescue missions even in poor weather conditions.
The city of Aachen is a member of the Urban Air Mobility Initiative Cities Community (UIC2).
Visual presentation
https://www.youtube.com/watch?v=Nj-waEUCet8
For more information
https://eu-smartcities.eu/events/amsterdam-drone-week-1st-uic2-forum-urban-air-mobility-initiative
(Photos: Heike Lachmann)