By Chris Stonor
The Mumbai Traffic Police has sent a proposal to the State Home Department to procure 45 superior drones for traffic monitoring, reports freepressjournal.in.
The drones proposed have a clear zoom in function, spotlights and public address systems. Apart from monitoring traffic, the police aim to deploy these unmanned craft to book traffic offenders and monitor more secluded areas.
Yashasvi Yadav, Joint Commissioner of Police Traffic, said, "We are beginning drone policing with hi-end camera and public address systems. We intend to purchase them rather than take the rental route."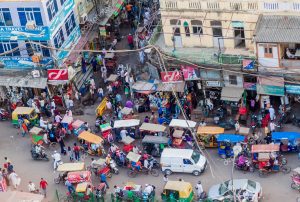 A police spokesperson explained that such drones are to monitor traffic violations including triple seat riding, helmetless riding and motorists talking on mobile phones while driving. He commented, "The drones are able to capture number plates of the offending vehicles. We can then issue challans to the riders or drivers. The craft can also give us live feed on vehicle breakdowns that may result in traffic jams." It is unclear how much each one costs.
The officer continued, "We require drones which have a one hour flight time, pan-tilt-zoom (PTZ) cameras, spotlights and public address systems. The live feeds will be monitored from the traffic police headquarters in Worli."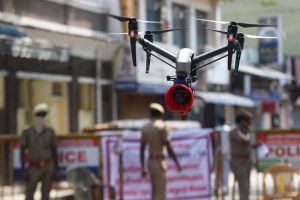 He added, "We do have CCTV cameras installed at several places across the city, but drones offer us further reach. These craft are to be used across the city once they arrive." India are leading the way in deploying "eyes in the sky" drones to monitor traffic and people.
Visual presentation
https://timesofindia.indiatimes.com/videos/city/mumbai/mumbai-police-will-monitor-using-drones-on-new-years-eve/videoshow/80046076.cms
For more information
https://trafficpolicemumbai.maharashtra.gov.in
(News Source: https://www.freepressjournal.in)