By Chris Stonor
Drones are a favourite with Mexican residents alongside having the largest number of taxis in the world and drinking the most amount of Coca Cola per person.
For example, the municipality of Metepec has been avidly using drones for the last two years. Last week, Gabriela Gamboa Sánchez, Constitutional President of Metepec City Council, announced a new drone program to improve the life of its residents.
This program will focus on five key areas: Crime prevention, events coverage, surveillence in busy areas, the recovery of stolen vehicles, and search and rescue. Sanchez also decreed that drones are deployed to assist with stopping the spread of Covid-19 including the use of loudspeakers to remind people of social distancing while walking in the streets.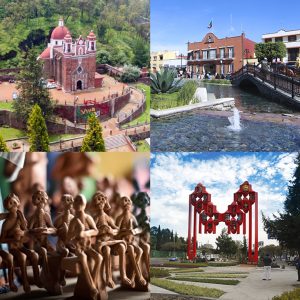 Metepec
Since the unmanned craft were introduced, the Metepec crime rate has dropped by 8 percent. In particular, they are used alongside CCTV to monitor blind spots and more remote locations.
Gabriela Gamboa Sánchez, said, "These good results are achieved with the correct collaboration and integration of solutions that allow us to offer greater security and well-being to each of the inhabitants of the Municipality of Metepec." Adding, "We are a government that listens, attends, and resolves."
The drones deployed have a flight time of around two hours and can fly up to 500 metres. The craft are equipped with both a zoom and thermal camera that particularly assist with search and rescue. Some have been deployed recently to film and assist in preventing flooding around the Lerma River in a joint effort with the Metepec Water Agency.
Those who operate the craft including the police, must first attend a three-month training program before using them amongst the public.
Visual presentation
https://www.facebook.com/fpv.hawk/videos/centro-de-metepec-pueblo-mágico-estado-de-méxico-/699111927315684
 (News Source: http://droneworkssocial.com)