By Chris Stonor
It was revealed at this week's launch of South Africa's 2021 "Easter Road Safety" campaign, that the country's Road Traffic Management Corporation (RTMC) is investing in drone technology to help identify "road hazards", reports itweb.co.za.
South Africa's Department of Transport explained that deploying drones will assist in identifying hazards on roads, as well as motorists who are driving recklessly and at unacceptable high speeds. The craft, which can travel for as far as 10km, are to zoom in and track vehicles on the road, according to the department.
This uncomfortable use of drones to impinge even more on the freedom of motorists is a growing trend after Asian countries have led the way.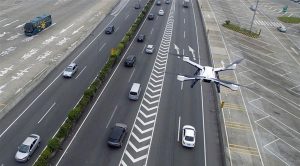 Transport Deputy Minister, Dikeledi Magadzi, commented, "We simply cannot continue using the same tactics that have not worked in the past. Let us embrace the opportunities presented by the fourth industrial revolution and leverage new frontier technologies that have been presented to fight the cancer of reckless conduct."
Safety is the ground to support such a move with emphasis on the common phrase, "reducing the loss of lives on the roads."
Interestingly, the Department of Transport has recently introduced body-worn cameras (bodycams) for traffic officers to curb the high levels of bribery incidents concerning such law enforcers.
(News Source: https://www.itweb.co.za)