Korean Air (KA) is to supply two of its new hybrid-powered drones for a fire-fighting project on Jeju Island, one of Korea's most popular vacation spots, reports asianavaition.com.
The Jeju Fire Safety has signed an agreement with the airline to provide drones to monitor accident and fire sites, assist rescue teams searching for missing people in remote areas, and to monitor remotely for accident prevention.
The hybrid drone that KA has been developing since 2016 features an engine that combines internal combustion with battery power. The article says, "It enables a maximum two-hour flight time compared to the 30-minute flight of existing battery-powered drones."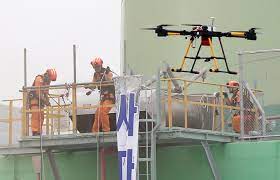 And goes on, "To carry out its flight mission in varied weather conditions, the hybrid drone has been upgraded to fly at altitudes of up to 500 m, speeds of up to 72 km/h, and in temperatures between -20℃to 45℃. In addition, this enhanced "weather resistance" of 14 m/s is especially suitable for Jeju Province, where the winds are strong."
The drones feature reduced flight preparation time and enhanced operational convenience with upgrades such as folding arms and a superior fuel tank. High-resolution images can be transmitted in real time to verify a site anytime and anywhere with electronic optical and infrared cameras.
Korean Air has already supplied these drones to the city of Busan as well as the Korean Navy and Air Force. The airline is also marketing them to the Korea Forest Service, police departments, power plants, other government agencies as well as overseas markets.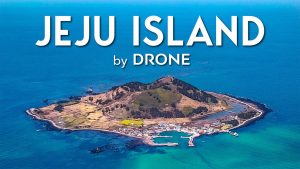 Korean Air is a leader in the UAV industry and has been developing MUAV (Medium Altitude Unmanned Aerial Vehicle) for intelligence, surveillance and reconnaissance, as well as unmanned ISR aircraft with vertical take-off and landing (VTOL), long endurance hybrid drones and autonomous swarming drones. In addition, the airline is investing in UAVs and plans to use such craft in the burgeoning Urban Air Mobility (UAM) industry.