By Chris Stonor
Sri Lankan police are now deploying drones in the country's capital city, Colombo, to monitor housing complexes and the surrounding areas, reports colombogazette.com.
Police Spokesman, Deputy Inspector General (DIG) Ajith Rohana, commented, "We arrested 369 people yesterday for violating the quarantine regulations. The police and a special task force will combine to deploy drones in housing complexes around the city to detect anyone violating these restrictions." It is unclear how many craft are being used.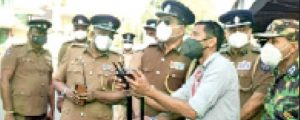 While privacy laws in countries like France remain strong as drones are deployed more and more by police forces around the world during the Covid-19 pandemic to check on the populace, Asia seems quite lax.
China led the way back in the early part of 2020 when videos appeared on YouTube of drones barking out orders to people in the streets to return home. Other countries followed suit including Spain, Italy and India. Yet, for such craft to be flown around housing estates is more draconian than parks or popular areas of congregation.
The Sri Lanka police first used drones last November to fly over some of Colombo's streets. Then, the police emphasised it would "strictly ensure" there'd be "no breach of privacy on people's private residences." That edict has now gone.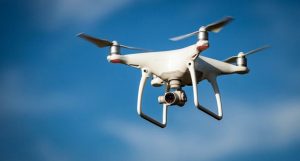 In Sri Lanka, since the pandemic began there has been 164,000 cases. 129,000 people have recovered, but 1,210 have died.
(News Source: https://colombogazette.com)